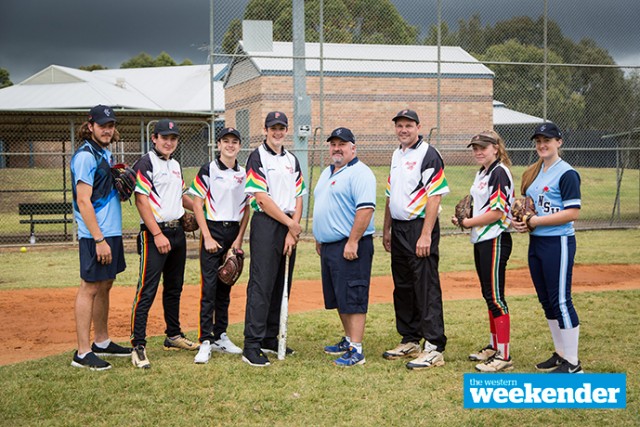 The Penrith City Softball Association will be leading the way this January with 11 members – including players, coaches and statisticians – represented at the U17 Men's and Women's National Softball Championships.
Penrith City will have five male players representing the NSW U17 Men's team including Thomas Cass, Jarred Garland, Jeremy Garland, Haiden-Jesse Reveco and Joshua Wickens, while the local association will have two female players representing the NSW U17 Women's team in Georgia Britton and Shaylan Whatman.
Off the field, statisticians Rhonda Schultz and Chris Fraser will look after the Men's and Women's teams respectively while Chris Coleman and David Garland have been appointed assistant coaches by Softball NSW.
Cranebrook teen Jarred Garland will represent NSW for the third straight year when competition gets underway in Canberra on January 2.
Speaking with the Weekender, the 16-year-old said Penrith City's success at State representative level is largely put down to the hardworking coaches and officials.
"If it wasn't for them, us players wouldn't be winning most of our competitions," he said.
"It's great having so many Penrith players in the one side because all of us boys gel together really well and it's a lot of fun.
"Since I started in this team two years ago we haven't lost, so it's very exciting getting picked to represent NSW again."
The news is even more exciting for 15-year-old Georgia Britton, who will be making her NSW debut at the NSW Softball Centre in Blacktown on January 2.
The Claremont Meadows resident said it was a dream come true to be selected to represent her state.
"It was crazy… after working so hard, it was good to have it pay off," she said.
"My family was also really proud when they heard I was selected."
The talented teenager only took up the sport four years ago and is already playing well ahead of her age.
Georgia, who plays catcher and third base, said she's looking forward to lining up against some of the country's best young softball talent.
"I can't wait to meet new people and work together as a team," she said.
"It will also be really fun playing against teams from around Australia too."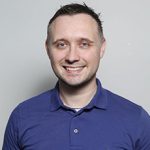 Nathan Taylor is the Weekender's Deputy Editor and Senior Sports Writer. He also compiles the weekly Chatter on the Box TV column. Nathan is an award-winning journalist, who has worked at the Weekender for nearly a decade.