It is a common call in the lead-up to a rugby league match at Pepper Stadium – "get your Footy Doubles" – but when you dig into your pocket, find some loose change and try your luck, do you ever wonder where the money actually goes?
For many years, the Nepean Rotary Club have been the beneficiaries of the humble Footy Doubles program, who then put the thousands of dollars raised each season back into various youth-related projects.
This season alone, the Nepean Rotary Club raised more than $15,000 just by selling $1 Footy Doubles to punters in Penrith.
For people who aren't aware, Footy Doubles are similar to a lottery scratchie as in when you open it up it reveals two numbers – one number under 'home' and one number under 'opposition'.
These numbers correspond with players from the home and away sides.
If your home side number and your away side number score the first try for their respective teams, you collect a $100 cash prize.
Aaron Tyers from Nepean Rotary Club was overwhelmed by the support Footy Doubles received at Penrith Panthers games this season.
"It is a great outcome… I love getting to know the regular buyers and it's good fun," he said.
"The fans enjoy it also and it goes towards such a good cause."
One of the projects the Nepean Rotary Club has been running successfully for the past 15 years is the West Wyalong Work Experience Program.
With the help of Nepean Rotary, up to 15 high school students visit the Penrith area each year to complete a week's worth of work experience in a local business, including the Western Weekender.
In recent years, Nepean Rotary has also been sending local students out to West Wyalong to experience 'farm life' for themselves.
"Three years ago we started sending 12 students from Nepean High School and Caroline Chisholm College, who were studying agriculture, to farms in the West Wyalong area, so they could experience life in the country for a week," Mr Tyers said.
"These programs are very successful and wouldn't be possible without the money raised from Footy Doubles."
The Nepean Rotary Club are currently on the hunt for brand new members, so you too could one day play a part in the success of Footy Doubles.
Mr Tyers said he is confident the tradition will continue at Pepper Stadium for many years to come.
"Panthers Group CEO Brian Fletcher was very impressed with how much money was raised this year, and said he couldn't see any reason why Footy Doubles wouldn't be back next year," he said.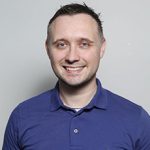 Nathan Taylor is the Weekender's Deputy Editor and Senior Sports Writer. He also compiles the weekly Chatter on the Box TV column. Nathan is an award-winning journalist, who has worked at the Weekender for nearly a decade.