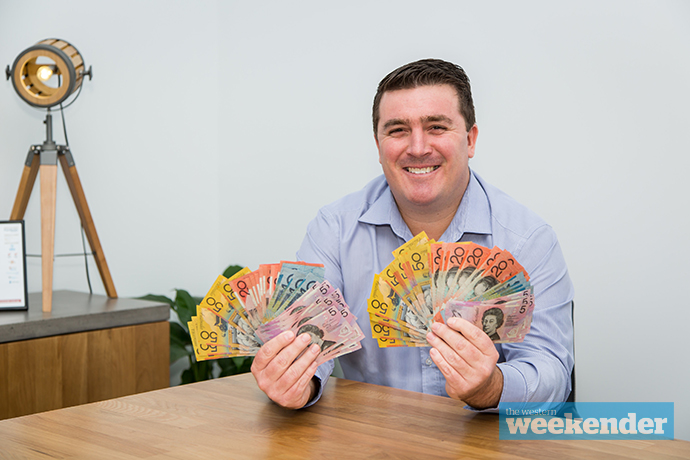 Quick to claim their winnings from the Melbourne Cup, Penrith locals have proven very slow to claim their share of $81 million in lost superannuation.
In the Penrith Local Government Area alone, there is a whopping $81,173,424 million in lost superannuation across just 4,673 people.
That's an average of $17,000 each, yet it's sitting there unclaimed.
In the forlorn hope to get some cash back, 3.2 million committed punters across NSW bet on last year's Melbourne Cup race through Tabcorp alone, spending $54 million.
But why aren't we as committed to retrieving money that's already ours?
While Melbourne Cup winnings are so exciting, Alex McKenzie from Penrith's Future Financial Services can't understand why people aren't as excited to find their lost money.
"If someone has a $100 win on Melbourne Cup day they will be extremely happy, but if someone has $100 in lost superannuation they wouldn't be as excited," he told the Weekender.
Mr McKenzie said while super is there for your retirement, it's still real money, and it should get the respect it deserves.
"Although you can't access your super until you're over 65 it's still your money, if you have $2,000 anywhere else you wouldn't lose it," he said.
"Some of the accounts that are missing are significant numbers, such as $10 to $30,000, or even more in some cases."
Some of the accounts are people's second or third superannuation accounts that have been forgotten about, which can be tracked through the Australian Taxation Office (ATO).
The free search locates funds that are now with the ATO as well as accounts with other superannuation providers.
Mr McKenzie said of the 43 per cent of Australians who have at least two superannuation accounts, most have no strategic reason why.
In this circumstance, consolidating your super accounts is recommended, to save money on fees and to manage your account easier, so it feels more like real money.
If you would like to find out if you have any lost superannuation, visit www.ato.gov.au/forms/searching-for-lost-super. It can be achieved both online and via post.