A is for Allianz Stadium. It's 64 kilometres away but this Sunday, the mighty Panthers are calling it home.
B is for the Bunker. I hope another blunder doesn't decide a Finals game or more importantly the Grand Final.
C is for Canberra. The fairytale story of 2016 and my new tip for this year's premiership title.
D is for Des Hasler. He knows Finals footy as well as anybody. Unlikely to get a hair cut until Mad Monday.
E is for Eels. Let's hope that basket case of a team enjoyed its Mad Monday celebration.
F is for Fox Sports. It's the first time all Finals games, until the Grand Final, will be shown live on pay television.
G is for Golden Point. There may be less of it this year with extra time playing a role in the Finals in 2016.
H is for Hayne. Wants to make ANZ Stadium 'his house' for the first time since 2009, the last time he played in an NRL Finals series.
I is for Inconsistency. It's rugby league's middle name but needs to disappear for the Finals.
J is for Johnathan Thurston. Still the best in the business and will have a definitive say in the Finals.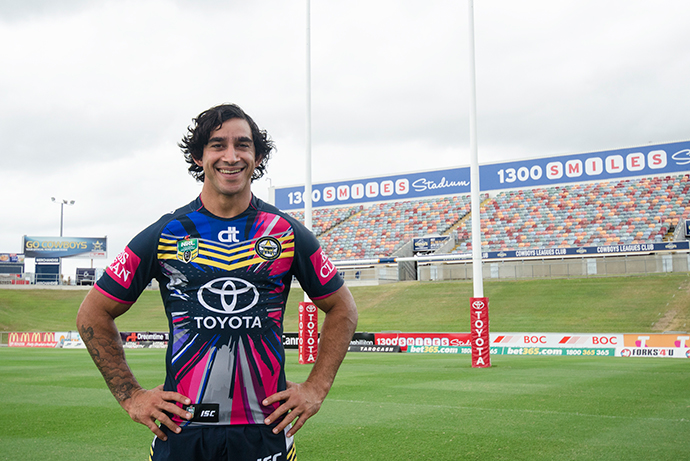 K is for Kleenex. I hope you Bulldogs fans have a few available at around 6pm Sunday night.
L is for Losers. My tip is that Gold Coast, North Queensland, Cronulla and Canterbury will be on that list after this weekend.
M is for Money. The Storm only collected $100,000 for winning the Minor Premiership. It needs to be more.
N is for Nathan Cleary. Has a chance to write himself into rugby league folklore this September and October.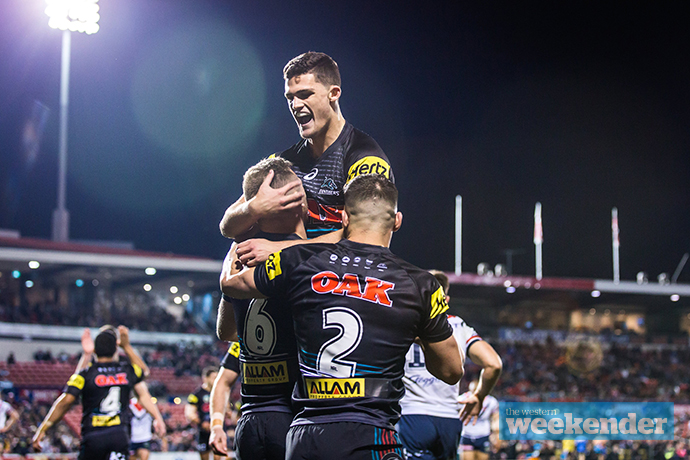 O is for October. Only two teams will still be alive by then and only one can have the ultimate bragging rights.
P is for Penrith, of course. A side full of confidence and in sensational form at the right time of the season. A legitimate title hope.
Q is for Queensland. They've dominated Origin for a decade, now they're infiltrating the Finals will all three clubs making the top eight for the first time.
R is for Ray Warren. Despite his best days being behind him, he's still the voice of September for many.
S is for Seventy-one. The extraordinary number of offloads Bryce Cartwright has produced in 2016.
T is for Ticketek Blunders. Seriously, you'd be better off trying to fill out your Census form.
U is for Uncle John. Bryce Cartwright is hoping to emulate the premiership success of a Panther favourite.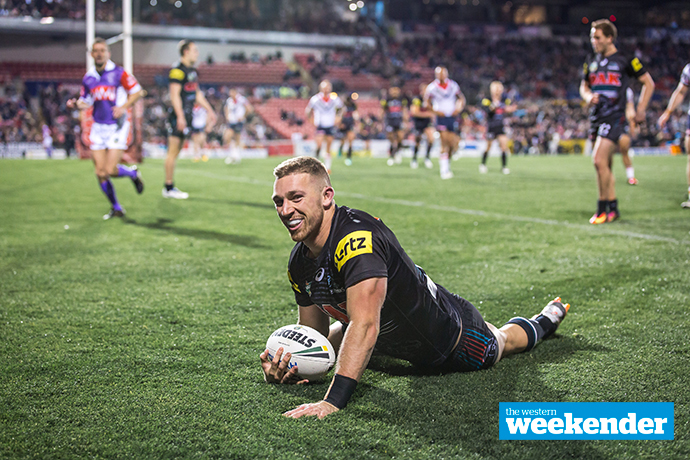 V is for Vossy. He's the best rugby league caller in the business these days and it's great to have him calling Finals matches on Fox Sports.
W is for Wighton. Because, as always, rugby league needed some controversy to overshadow the upcoming games.
X is X-rated. Let's hope there's no more off-field scandals during rugby league's most important time of year. We're looking at you, Corey.
Y is for Yeo. Made his debut in the year Penrith last made the Finals (2014). Is currently in career-best form.
Z is for Zak Hardaker. Won an English Super League title last year and now has a chance emulate it in Australia.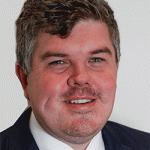 Troy Dodds is the Weekender's Managing Editor and Senior Writer. He has more than 15 years experience as a journalist, working with some of Australia's leading media organisations.