He's delivered 85 babies, survived near-death experiences and pretty much seen it all as far as triumph and tragedy is concerned.
Now, after a 39 year career, local paramedic Russell Lewis is calling it quits.
Affectionately known as 'Poppy Smurf', Mr Lewis has worked as a paramedic in Colyton since 1995 and before that was at Randwick, Blacktown and Lithgow.
After joining the organisation at one of the most revolutionary periods of NSW Ambulance, that saw the first Intensive Care Paramedic Course rolled out, Mr Lewis hung up his uniform for the last time earlier this month.
Reflecting on his early days, Mr Lewis said until paramedics were trained up, their skills were the same as first aid workers, with their equipment and medications fairly basic.
"We made our own splints by stapling foam to pieces of timber and then wrapping it to the injury with triangular bandages," he said.
"We also rolled and re-used our bandages and had dressings cut and sterilised at the local hospital."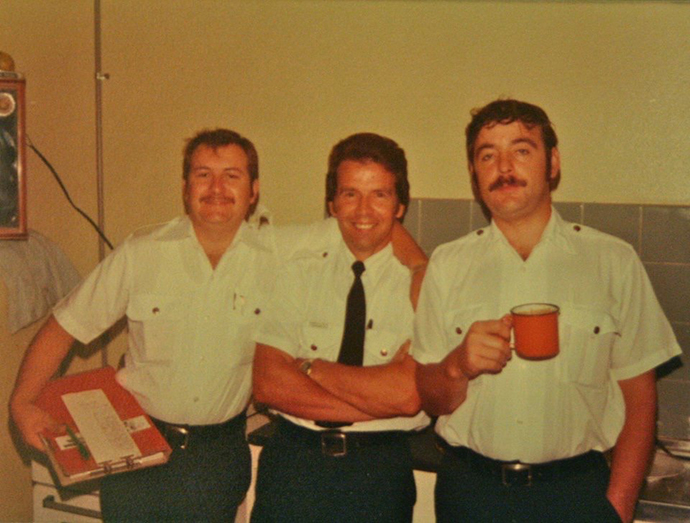 One of the more hair-raising incidents for the retiree came later in his career when he attended a dog attack in 2013.
"A woman and male were mauled by two pitbull dogs and I was treating the female when all of a sudden a police officer yelled out, 'Dog! Dog! Dog!'," he said.
"I looked around and one of the dogs was about to rip me to pieces; the quick action of the police officer present saved my life."
Mr Lewis said the 85 baby deliveries he assisted with is something he will never forget.
"The mum of one of the babies I helped deliver, who was a breech birth born 12 weeks early in 1977, sent me Christmas cards every year until about 10 years ago when the family moved away," he said.
The great grandfather of three also assisted with the delivery of two of his own children in the hospital delivery suite.