A man who visited a pawn shop to ascertain the best goods to hock then proceeded to steal similar items from JB Hi-Fi has been placed on supervised good behaviour bonds.
A bleary-eyed Roberto Benedetto Elvis Moscatelli fronted Penrith Local Court last Thursday.
"How JB Hi-Fi let him near the store I have no idea… but he still manages to get in there and take items that are not tiny," Magistrate Roger Clisdell remarked in disbelief.
"What do I do with him? Clearly he's got a drug problem."
He was handed a number of 18-month supervised Section 9 bonds, with a condition not to enter the electronics giant, and ordered to pay compensation to St Marys Mega Cash.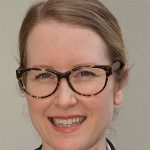 Alena Higgins is the Weekender's Court Reporter