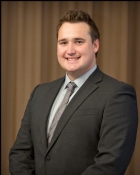 I am house hunting at the moment and so have had the shoe on the other foot, so to speak, in experiencing what home buyers go through in the house hunting process.
Here are five quick tips based on my recent experience that can put you in a better position in relation to your property purchase:
1. Remember you take a property as it is, in the same state it was in when you initially inspected it. This means you need to look carefully for any existing damage during your inspection and make a note of it.
2. Make a mental note, or handwrite a list of fixtures/inclusions at the property. This is so when you meet with your solicitor you can advise them if there is anything interesting that you wish to be left behind that might not appear on the contract, for example a water tank, a chandelier or portable heating/cooling.
3. Conduct a second inspection during your cooling off period if you can. Open homes are busy and hectic. If you are the successful buyer, contact your agent to see if you can go through the property one more time during your cooling off period to make sure you didn't miss anything and check that the appliances (e.g. oven) are working.
4. Talk to your mortgage broker before you start going to open homes so you can make sure you know how long you need for your cooling off period to get your finance approved. Most agents will sign you up on a 10 day cooling off period which is usually sufficient, but some prefer five days.
5. Ask the agent to email you a copy of the Contract for the property. You will eventually take this to your lawyer for advice, but it is a good idea to flick through this Contract (in particular the Special Conditions) so you have an idea of what is in it and to see if there is anything that jumps out at you as being a problem.
Preparation is key for your own peace of mind. If you don't buy property regularly, while it is a very exciting time, it is also a very stressful time. Know what to look for and understand the process before you hit the open home circuit.