A woman who allegedly stabbed her partner at Kingswood on Wednesday night has been granted strict conditional bail.
Seini Savieti, 33, fronted Penrith Local Court on Thursday morning charged with reckless wounding and breach AVO after she allegedly stabbed a 36-year-old man in the left shoulder following a domestic dispute about 10.20pm.
The court heard the victim and accused, who both have AVOs against each other, were at the Kingswood RSL when the victim allegedly put his arms around Ms Savieti's neck, prompting her to flee.
"Ms Savieti tells me she was the victim of an assault last night," Ms Savieti's lawyers said.
"It is not as clear cut as the fact sheet may suggest."
The defence alleged the accused ran back to the victim's Manning Street premises to collect her belongings and was later "choked and punched" by the victim.
She said neighbours heard the New Zealand native yelling "get off me", "don't touch me" and "I want to leave", and noted the defendant's injuries were consistent with her client's version of events.
"They are both known to refuse or resist police with their inquiries," Ms Savieti's lawyer said.
She added the victim, who was treated at Westmead Hospital for non-life threatening injuries, would be an "unfavorable witness" as he told police he was stabbed in a park while walking home.
Magistrate George Zdenkowski said on the surface it appeared to be a violent relationship and one that "cut both ways, so to speak".
He said he was satisfied the prosecution's concerns could be mitigated by strict bail conditions, including daily reporting and contact restrictions.
"There are strict bail conditions for good reason," Magistrate Zdenkowski said, noting the seriousness of the offence.
"Let me warn you this," he said, addressing the defendant who appeared by audio video link, "if you breach any of the conditions you will be arrested and locked up and you'll stay locked up."
She is due back in court on July 15.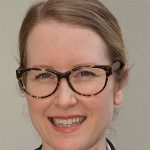 Alena Higgins is the Weekender's Court Reporter