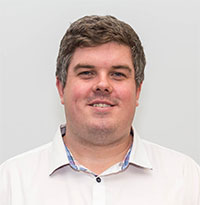 When severe stomach pain sent me to Nepean Hospital's Emergency Department last month, it was the first time I'd been to Nepean as a patient in 21 years.
In fact, the Emergency Department still had my childhood home as my address in the system.
Back in 1995 Penrith was a very different place. It was on the verge of being thrust into the national spotlight as the centrepiece of Howard's Battlers, Glenmore Park was shiny and new and the population was significantly lower than it is today.
Penrith's growth over the past 20 years has been extraordinary and that growth is expected to continue, as major housing developments continue to open and of course, with Badgerys Creek Airport just around the corner.
Many would argue that infrastructure has not kept up with growth in our local region. In fact, you could say it's a fact, not an argument.
Nepean Hospital is very much the focus of that infrastructure concern and has become something of a political plaything in recent years.
And if you wanted a clear example of how governments often fail to listen to the needs of the people, you only have to look at this week's State Budget.
$1 million to plan for future upgrades to Nepean Hospital.
No money for construction, no acknowledgment that Nepean is in crisis.
Meanwhile, $100 million was promised to Westmead Hospital in this latest Budget, including $38.8 million for the new car park.
Now as somebody who has had reason to visit Westmead Hospital a fair bit in recent years, I understand the need for an overhaul of parking at the facility.
But to think that a car park at Westmead gets 38 times the funding that Nepean does in this Budget is enough to make you shake your head in disbelief.
And it must be a major frustration to doctors and nurses, who themselves have been very vocal about the problems confronting our local hospital.
"It is far too little, too late," Intensive Care Unit Department Head Dr Tony McLean told the ABC last week.
"If they were really serious they shouldn't just feed us little tidbits, they should be talking about a major rebuild."
And that's often what it feels like, doesn't it? Tidbits fed to us to make Budgets and election campaigns look good and to increase the frequency of press releases.
Gladys Berejiklian delivered a sensational Budget on Tuesday.
But the bottom line matters little to the people of Penrith and surrounding suburbs who know that the pressure on facilities like Nepean Hospital is only going to get worse.
The Government has already admitted it is looking at diverting ambulances away from Nepean Hospital because it can't cope with the demand.
That should have been enough to bring forward funding to get the long-awaited work on the hospital underway.
The Penrith area will continue to grow in the next few years, but the health of those residents already established here, and those new residents choosing the great lifestyle we have here, is being put at risk by a lack of investment in what is on the verge of becoming one of Sydney's most important hospitals.
It is of course important to acknowledge the $88 million promised by Opposition Leader Bill Shorten to Nepean Hospital this past week.
Unfortunately it is a drop in the ocean compared to what Nepean truly needs.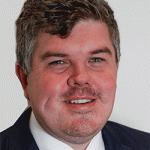 Troy Dodds is the Weekender's Managing Editor and Senior Writer. He has more than 15 years experience as a journalist, working with some of Australia's leading media organisations.