In an already fierce election campaign to win over the 'election decider' seat of Lindsay, Federal Liberal Member Fiona Scott has hit back at claims her party is failing to deliver one of their key goals – jobs.
The Australian Council of Trade Unions (ACTU) protested at the Nepean Hospital on Monday, against the government's cuts to health, schools and TAFE, and new corporate tax cuts.
ACTU President Ged Kearney said the Government's tax cuts for multinational corporations and endorsing trade deals will cost Lindsay jobs.
"The real path to secure well paid jobs for young people starts with proper investments in early childhood education, schools, TAFE, universities, genuine traineeships and apprenticeships," she said.
"Instead the Government is ripping funding from each of these areas while introducing a scheme that will allow big companies to replace real jobs with workers paid well below the minimum wage."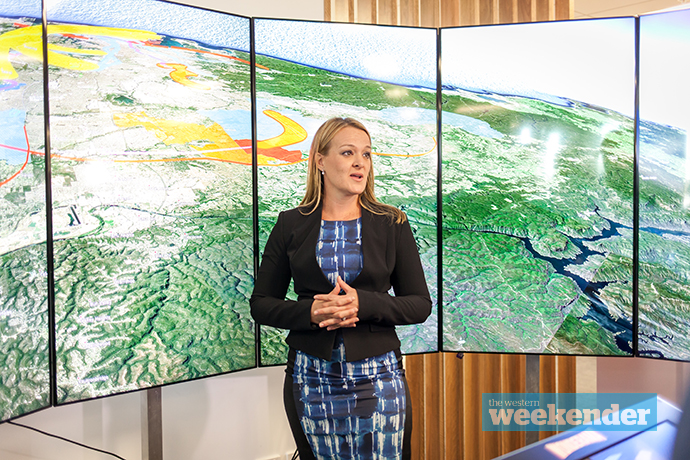 She said $1 billion of cuts to apprenticeship support and a further $247 million from skills and training is making it even harder for young people in Lindsay who want to get ahead.
But Ms Scott defended the Turnbull Government, and said the Australian economy is growing faster than any other of the G7 economies with a strong jobs growth.
"Around 300,000 new jobs were created last year, the strongest growth in employment since 2007," she said
She said that when Labor was in power between 2007 and 2013, they cut employer incentive payments for Australian Apprenticeships nine times in two years, totalling $1.2 billion.
"Labor's cuts lead to low commencements in 2013, in turn this has drastically reduced the number of apprentices in training every year since," she said.
The ACTU is also worried about a freeze on Medicare co-payments they claim will increase the cost of seeing a GP or for tests, and plans to hand over health records to private companies.
Ms Scott said Labor started the Medicare freeze in 2013, and that bulk billing is higher than ever.
"Bill Shorten and Labor can't pay for their health spending promises, and what they can't pay for they will never deliver," she said.