The Penrith City Softball Association U19's men's representative team managed to pull off one of the most remarkable State Championship victories in years on the weekend.
Held at Blacktown International Sportspark, the U19 State Championships featured five male representative teams including Penrith City, Central Coast, Sutherland, Southern Districts and Macarthur.
Penrith City finished undefeated during the regular rounds before reaching the Championship Final against hot favourites Macarthur.
The last time the local association won the U19 State Championship was back in 2006 while Macarthur were crowned champions in that division the last three years straight.
Penrith City assistant coach Greg Donaldson, whose son Jake Donaldson was catcher on the team, said it was a thrilling final that went right down to the wire.
"We were leading the game 6-4 heading into the bottom of the last innings before Macarthur managed to get one home to edge closer 6-5," he said.
"Macarthur then had a runner on second and third base and needed both to get home to take it out. Fortunately our pitcher was on fire, managing to dismiss both players for us to get the win."
The final couldn't have been tighter said Donaldson, who praised his team's performance throughout the entire championship run.
"I don't want to sound cliché but it was a real team effort," he said.
"We had a squad of 12 but only nine can take the field at one time. However, at various times, every single one of those 12 kids stepped up and did something to get us through to the next game.
"No one player stood out, it was just a really good team effort and the boys from Penrith certainly came home in the end."
Macarthur were overwhelming favourites heading into the prestigious tournament, with most of their side made up of current NSW and Australian representatives.
Donaldson said Penrith City's team were largely made up of local players with a few trekking from around the state to be involved.
"Most are from Penrith but some travel from Orange, Newcastle and Sutherland to play in our team because we have such a top competition out here," he said.
It's been a very successful few years for the Penrith City Softball Association, who in 2015 took out both the U17 Boys and Girls State Championships.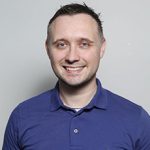 Nathan Taylor is the Weekender's Deputy Editor and Senior Sports Writer. He also compiles the weekly Chatter on the Box TV column. Nathan is an award-winning journalist, who has worked at the Weekender for nearly a decade.