"Australians can start pre-poll voting in the 2016 Federal Election, but not if you have a disability," according to local man David Currie.
Mr Currie has been in a wheelchair for 50 years, and as a Penrith City Council Access Committee member, he is furious with the lack of access for people with a disability at Penrith's Federal Election pre-polling booth.
"I had a community member with a disability come to me after she tried to cast her vote and was told she can't get in," he said.
"I understand they brought the papers to her on the footpath."
The Australian Electoral Commission (AEC) website claims the 580 High Street, Penrith location has "assisted wheelchair access" yet on all eight different criteria for accessibility, it had none.
"Their website shows clearly the choice failed on all accounts of premises accessibility. It shouldn't be there," Mr Currie said.
However, it's not just people with a disability who are struggling to access the pre-polling, but the elderly too.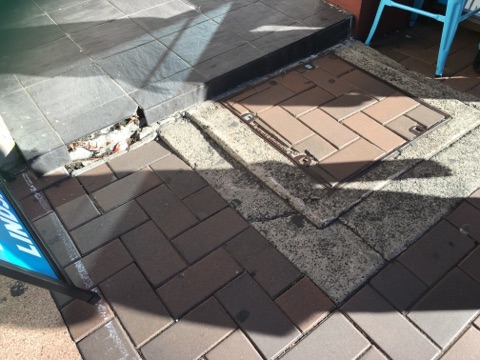 Labor Candidate for Lindsay Emma Husar rose the issue with the AEC, that she said has proven extremely dangerous for the aged and people with a disability.
"We had a man that was vision impaired who walked up with his cane and stacked it, and narrowly missed hitting his head on the pavement," she said.
Ms Husar, who is also on Penrith Council's Access Committee, said there's no way anybody that needs accessibility help can access it, defeating the pre-polling booth's purpose.
"A lot of people who use pre poll use it for the accessibility before election day… people in wheelchairs and walking frames can't even access it," she said.
"The council has fixed some of the pavement around it, there's issues at street level which is a council issue and there are issues with the building, there's not even a hand rail there."
However, any permanent structural fixes would take weeks to go through Council, and it seems it's up to the AEC to provide some kind of temporary support for the duration of pre-polling until July 2.
The AEC has been contacted for a response.