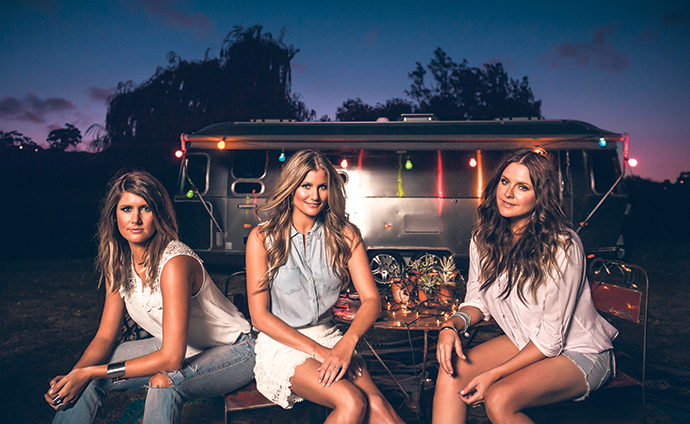 It's been a decade since The McClymonts released their self-titled debut album.
In that time the country music trio have amassed an impressive 10 Golden Guitar Awards, 19 hit singles and sold out shows both nationally and internationally.
Throughout that time Mollie McClymont has collected a host of wonderful memories, including playing to crowds in country music's spiritual home.
"We had the opportunity to play at the Grand Ole Opry in Nashville twice which was just huge," Mollie told the Weekender this week.
"I'm glad we got to play on it twice because I don't actually remember the first time, we were so nervous," she laughed.
To celebrate the 10 year anniversary The McClymonts will be heading out on the road for the '10 Years of Hits' tour, which will include a stop at Rooty Hill RSL on Friday, July 29.
For the sisters it wasn't easy narrowing down the set list, which they started working on several months ago.
"Lucky we've had all this time to come up with a great set list because that's what we do," Mollie said.
"We love to play live and we like to give the audience a really good show so it does take a lot of work and effort.
"We want to give audiences as many hits as we can and play every song that they love and know as McClymonts fans."
The last six months has seen the McClymont sisters enjoying some time off from the touring circuit while Mollie and her husband Aaron Blackburn welcomed their first child, Ned.
It's clear from the way the country music star speaks of becoming a parent that the arrival of Ned – who Mollie describes as an "easy going baby" – has been a joyous time for the couple.
"I've loved it. We've had heaps of time off and it's given me time to just be a mum and hang out with him," she said.
"It's been really nice to have that time to learn and just watch him grow."
During her first few months of motherhood Mollie has received plenty of support from her sisters and her extended family.
"My family absolutely love Ned," she said.
"It just brings in a whole new element to the group, we're all about family and Tiggy (Brooke's daughter) and Ned; it's just so different now to what it was."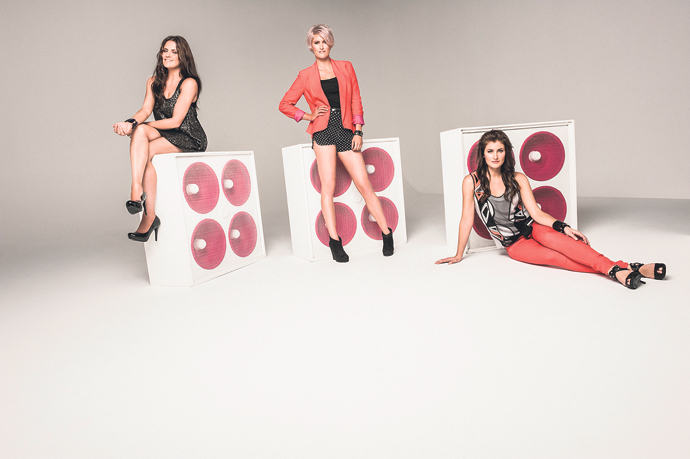 Along with the new addition to the family The McClymonts have been working on writing a new album which they will begin recording in September.
Their last release, 2014's 'Here's To You & I', featured the track 'Heart Breaks' which was written by Brooke and Sam about Mollie's recent break-up.
Flash forward two years and life, along with the songwriting process, is very different for Mollie.
"In this one no one's heart is broken, everyone's in a really good place in their lives," she said.
"It's a really positive album. In every song we've really thought about it and we're trying to get what's going on in our lives onto paper. It's been quite fun writing again and getting creative with the girls, we're really looking forward to the album because we think we've got some really good stuff."
The McClymonts will be bringing their '10 Years of Hits' tour to Rooty Hill RSL on Friday, July 29 at 8pm. Tickets are $40. For more information or to purchase tickets visit www.totalcountry.com.au or call 9677 4916.