George Churchward, the Founding and Life Member of Nepean Football Association (NFA), passed away last Saturday, June 4, aged 92.
A founding and long serving member of the NFA Board, Mr Churchward served the local football community for decades before his son John Churchward, who recently departed as NFA President, followed suit.
Mr Churchward was a Life Member of the NFA and Football NSW, and was the first recipient of the Football NSW State Award which was later renamed in his honour as the George Churchward Medal – the highest accolade awarded to serving members of the state's football community.
"George's interest in the football affairs of our district did not end with his service. He continued to maintain a close connection and avid interest in all things football right to the end," NFA Operations Manager, Linda Cerone said.
"Those of us lucky to have known and worked with George will attest to his quick, dry sense of humour, that was equally matched by his prowess in all things relating to football governance.
"A devoted man, with a great love for his family as well as his community, his passing will leave a void in the football landscape for many years to come."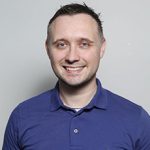 Nathan Taylor is the Weekender's Deputy Editor and Senior Sports Writer. He also compiles the weekly Chatter on the Box TV column. Nathan is an award-winning journalist, who has worked at the Weekender for nearly a decade.