A local magistrate has warned a Glenmore Park man to "stay off the grog" after he mistakenly entered a neighbour's home drunk and fell asleep on their couch.
Dean Whitehead, 18, fronted Penrith Local Court on Monday charged with resist police, assault police and trespass after a day-long drinking session at the Kingswood Hotel on ANZAC Day turned pear-shaped.
The court heard Mr Whitehead was "paralytic drunk" when he returned home to his brother's house in Kingswood and let himself into the unlocked unit next-door.
When the stunned occupants tried to rouse him, he swore at them thinking it was his brother.
Magistrate Roger Clisdell said it was clear the accused couldn't hold his liquor and suggested he give it up.
"You're obviously not a good drunk," he said. "You were so sozzled you go into the wrong residence."
Mr Whitehead's lawyer claimed his client was embarrassed by his behaviour and noted he lost a tooth in the police scuffle.
Magistrate Clisdell said losing an incisor was a "small price to pay" compared to the injuries he would have likely sustained if he got into a fight with three cops 40 years ago.
"I'll empty his pockets for a few months," he said.
He was fined $1,000 for resisting police, ordered to enter into a 12-month good behaviour bond for the assault charge, while the trespass charge was dismissed.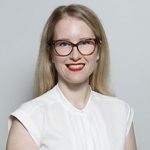 Alena Higgins is the Weekender's Senior News Reporter, primarily covering courts and Council issues.