Last week it was John Howard, this week it was Malcolm Turnbull and Julie Bishop.
The Coalition continues to bring out the big names to back Fiona Scott's campaign to win a second term in Lindsay.
Ms Scott and Foreign Minister Bishop toured RKR Engineering's factory in Emu Plains with Managing Director Russell Ricketts today, before taking a ride on the company's Trackhaul, a vehicle that transforms from road to rail ready in minutes.
With plans to export their product, Ms Bishop said the business reflects the Turnbull Government's focus in terms of jobs and economic growth.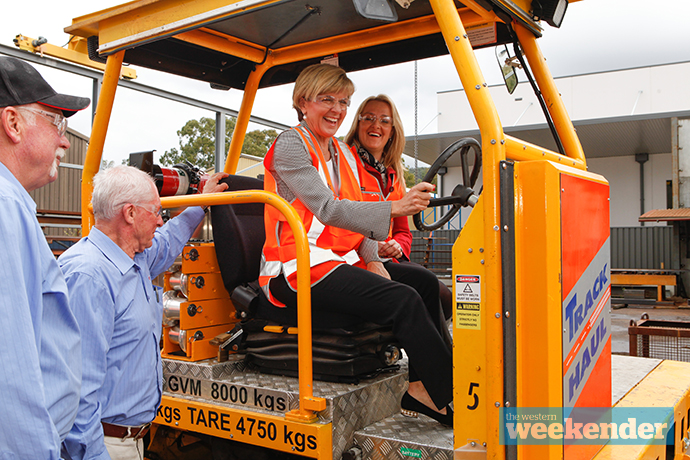 "This firm has been innovating, doing research and development here and have come up with a new vehicle that will be of use in not only rail yards in Australia, but overseas," she said.
But the conversation quickly turned to Ms Bishop's superannuation 'fumble' on radio Tuesday morning, and to whether recurring visits from the Liberal Party are signs of a party in strife.
"We don't take any seat for granted. I have visited about 25 electorates across Australia and I will continue to visit electorates every day up until the election on July 2," she said.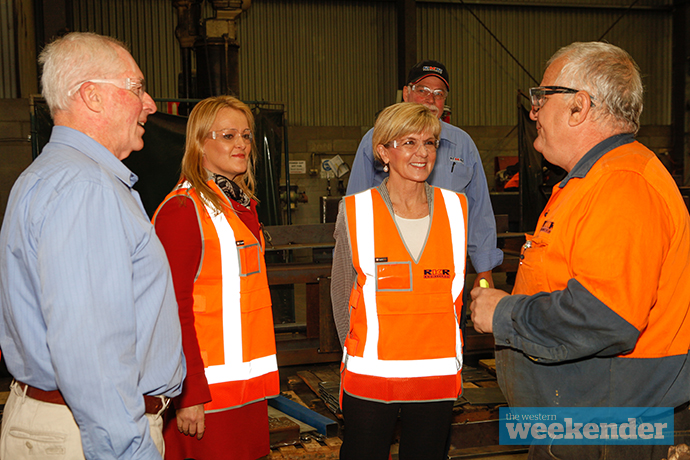 Former Liberal Party member turned independent candidate for Lindsay, Councillor Marcus Cornish, pulled up in his campaign car at the press conference and waved to Ms Bishop and Ms Scott.
Ms Bishop also met locals at Nepean Village earlier today.