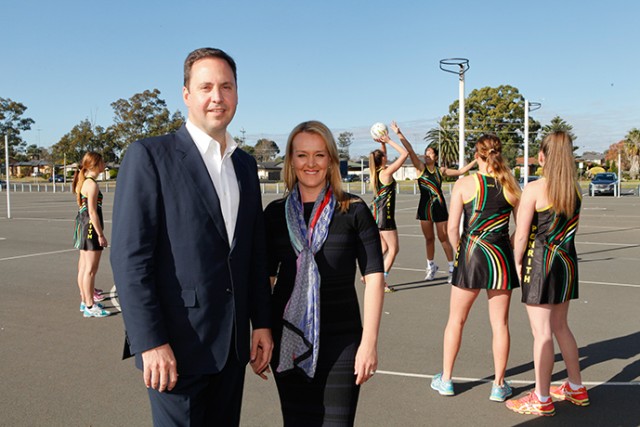 Penrith is going to be a hub for art, sport and recreation after a $2.45 million investment to transform facilities in the area.
Eight local projects have received funding from the Federal Government, announced by Minister for Trade and Investment Steven Ciobo and Member for Lindsay Fiona Scott on Wednesday.
Deputy Mayor Ross Fowler said some of the projects have been in Council's advocacy plans for several years, and now they're funded are ready to go.
"They're going to bring more people to the area, get more people participating in outdoor sports, and get better facilities," he said.
Cr Fowler said while they are all great investments, they are particularly pleased with the $750,000 towards construction of a canteen, first aid and umpire room and function rooms at Greygums Oval in Cranebrook.
"It will make the facility much better than what it is at the moment, and the club can run functions and training nights, it will give them a good functional area," he said.
Plus, $600,000 towards the construction of four new netball courts, floodlights and car parking at Jamison Park will enable the facility to hold the NSW netball titles of two divisions.
"It will make Penrith truly a regional centre for netball," Cr Fowler said.
Lewers Gallery at Emu Plains will see $380,000 towards installing new air-conditioning that can control the inside climate allowing new and unique artwork sensitive to the weather to be shown.
Ms Scott said the investment is expected to drive new business to the local tourism and services sectors.
"By funding local initiatives like further netball courts and bringing unique arts to western Sydney, it positions us to receive the economic windfall that visitors through sport and tourism bring with them," she said.
The rest of the funding will go toward a new rowing dock in front of the Nepean Rowing Club; floodlights at Potter Fields Colyton, home to St Marys Soccer; floodlights and an upgrade to the canteen at Ched Towns Rugby League Fields in Glenmore Park; and to using recycled organic material to reconstruct both Myrtle Road Playing Fields at Claremont Meadows and Patterson Oval at Cambridge Park.
Penrith City Council will receive the funding before July 1.