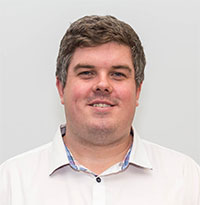 So Bill Shorten is sexist, living in the last century and has no idea how the modern family works.
At least that's how some want to paint the Opposition Leader after comments he made while making a major childcare announcement yesterday.
Believe his critics and what Bill Shorten did yesterday was front the media and say only this: "Let's face it, men in Australia rely on the women in Australia to do the child care and to organise the child care."
Cold, Bill. Cold.
Truth is, that was a very small part of what was an extensive commitment to child care announced by the Opposition yesterday, and a small snippet of a long and detailed press conference.
In fact, you can read the full transcript from the press conference here.
When you understand the full context of the point Mr Shorten was trying to make, you wonder what all the fuss is about.
And you wonder why seasoned TV presenter Lisa Wilkinson felt she needed to go on such a viscous attack this morning on the 'Today' show.
"When Bill Shorten describes women as having the second job, that men 'rely on women to take care of all things when it comes to looking after the kids', in other words so men can get on with doing all the important stuff, isn't he simply entrenching a stereotype of women as second class citizens?" Wilkinson said.
'In other words'. Ie, you're putting words into Mr Shorten's mouth, Lisa.
There's two important things being overlooked here.
The first is that Mr Shorten is right. Stereotypical or not, women do indeed tend to be the ones who research and arrange child care for their children.
That doesn't warrant the giant leap to suggesting that looking after our children isn't a joint responsibility.
Looking after a house is a joint responsibility too but if I happen to be the one who mows the lawn, that doesn't mean my wife doesn't care about what it looks like.
The second point is that the announcement itself has been overshadowed by silly commentary about one remark at a press conference.
The entire announcement is a huge boost to women who find it hard to return to the workforce after having children because of the soaring cost of childcare.
Mr Shorten's announcement was targeted purely at working mothers and on first glance, it is a strong policy.
If anything, it was aimed at addressing the very issue his critics are now complaining about – the disproportionate number of women who are affected by childcare costs.
Somehow, we've turned a very positive announcement into a discussion about Mr Shorten being sexist.
Only the Australian media could do that.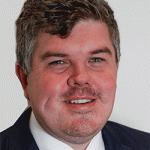 Troy Dodds is the Weekender's Managing Editor and Senior Writer. He has more than 15 years experience as a journalist, working with some of Australia's leading media organisations.