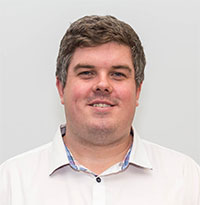 This is probably one of the most difficult pre-election columns I've ever written.
Difficult because it is impossible to say there's been a clear winner after this marathon election campaign; difficult because neither Malcolm Turnbull or Bill Shorten has proven themselves as the definite right choice; and difficult because the local campaign has in itself been rather bland and fought on bigger, broader issues.
To start to unravel the decision to be made on Saturday, you have to go back over the past three years. When you do, you can make a pretty fair argument for Bill Shorten.
When the Coalition won government in 2013 and ended the Rudd-Gillard-Rudd saga, there was every possibility that Labor would turn into a rabble of a party that would take several terms to recover.
Instead, they emerged united under Bill Shorten and in fact have led much of the policy debate in this country over the last three years.
They dominated the battle so much that in September last year, the Liberals unceremoniously kneecapped Tony Abbott, ending his run as Prime Minister after just 12 months.
It was hypocrisy of the highest order and a blight on the Liberal Party.
Much of Labor's success of the past three years is not so much down to Mr Shorten himself (who even I predicted would be replaced before this election) but the team behind him who have started to become more and more familiar to the Australian public.
Important too is that Mr Shorten has almost been able to totally avoid the fact that he was the architect of much of the melodrama of the Rudd-Gillard-Rudd farce, brushing it off almost completely during this campaign and emerging as his own man. I honestly didn't think he could do it.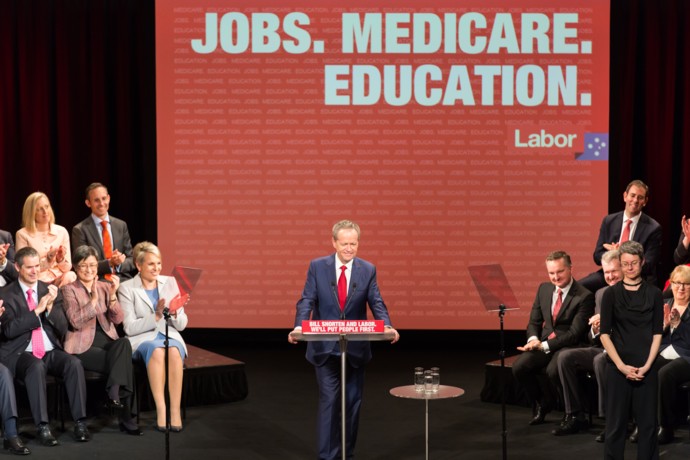 However, in the past two weeks, the Opposition Leader appears to have lost the plot somewhat.
Labor's scare campaign on Medicare brings into question one of the words Mr Shorten likes to use so much: trust.
At one of the tedious, lifeless leadership debates, Mr Shorten couldn't stop urging us to "trust Labor", but that trust works both ways – it applies both in government and in opposition.
Mr Shorten appears to be lying to the Australian public about a Coalition plan to privatise Medicare and it's been almost embarrassing watching him continue to flog a horse that is already dead, buried and farewelled.
It smells of utter desperation in the final weeks of the campaign and I can't understand why Mr Shorten's team hasn't pulled the pin on the tactic.
Locally, the word trust plays an important role as well.
I understand and respect sitting Liberal MP Fiona Scott's decision to refuse to reveal who she voted for in last September's leadership challenge, but I certainly don't agree with it.
The community deserves to know who their elected representative backed in such an important decision for our country and refusing to say only raises more questions than answers.
In the days of carefully worded statements and press releases, there's simply no reason to remain tight lipped.
As for Labor's Emma Husar, I'm not sure she's had enough time (despite the length of the campaign) to truly connect with local people and will perhaps need another term before that connection really starts to take place.
It took David Bradbury three attempts and Fiona Scott two attempts to claim Lindsay – winning over the people of this electorate in the space of one election campaign is rare, and exceptionally difficult.
The local campaign has been fought on much broader issues this time around, and funding announcements have been very much long-term and partnered with other levels of government, such as the Mulgoa Road promise from the Liberals and the Nepean Hospital commitment from Labor.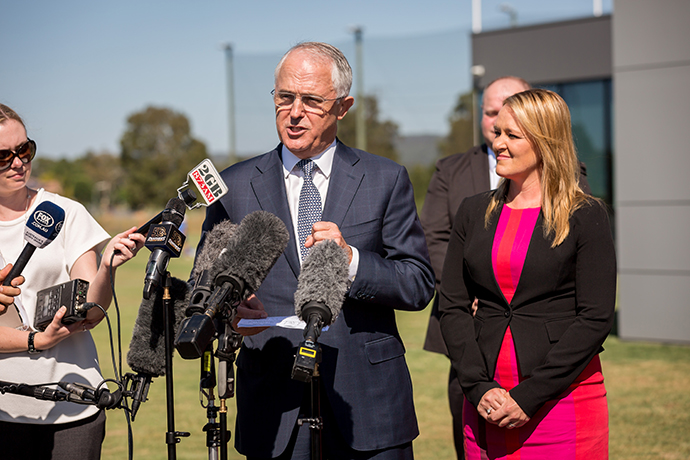 I believe there's been some significant missed opportunities when it comes to the local campaign, too.
Take for example the issue of parking in the CBD – I can almost guarantee you a commitment to build a multi-deck car park in the Penrith CBD would have been a local election winner.
Sure, it's not a federal issue but that's never stood in the way of election promises in the past.
And so, here we are – time to decide.
On my desk I have a thick, gold coin called the 'coin of destiny'. It's designed to help make decision making easier.
For the record, the coin says Labor.
The head says Liberal.
The heart just wants a sausage sizzle.
If Saturday is about trust, then ask yourself this: who do you believe more?
Your first answer, that one you almost blurted out, is where your head is.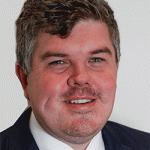 Troy Dodds is the Weekender's Managing Editor and Senior Writer. He has more than 15 years experience as a journalist, working with some of Australia's leading media organisations.