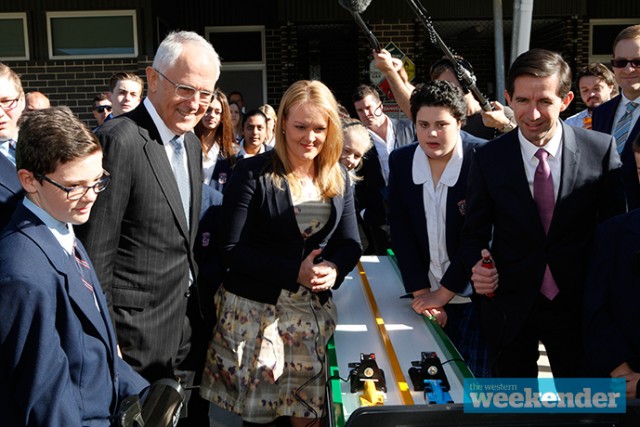 Prime Minister Malcolm Turnbull has made an education announcement while in Lindsay this morning.
Mr Turnbull caught the train to the local area and visited McCarthy Catholic College in Emu Plains.
A re-elected Turnbull Coalition Government will invest $4.6 million for 12 new pilot sites for a program designed to improve employment outcomes for students, and deliver stronger results in science, technology, engineering and mathematics (STEM) performance.
McCarthy Catholic College will be one of the pilot sites for the Pathways in Technology Early College High School (P-TECH) program.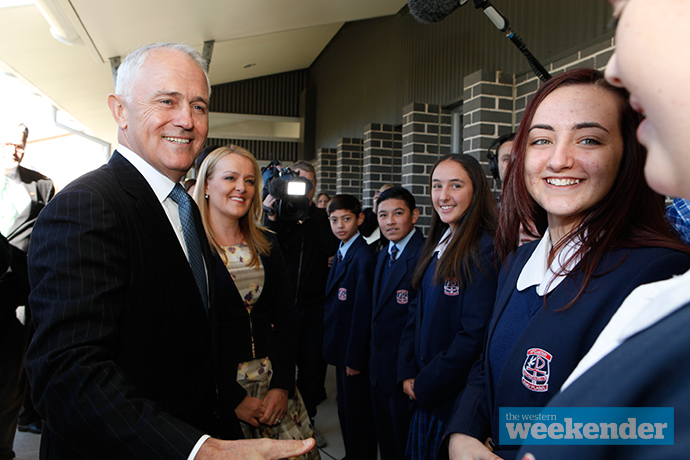 "As part of pilots already underway in Geelong and Ballarat, students are benefitting from an advanced STEM learning program that aligns with local employer needs," the Coalition said in a statement.
"These P-TECH pilots, run by the Skilling Australia Foundation, are opening up new avenues for students by linking schools with businesses in local communities that offer job opportunities that require STEM skills."
The Coalition's new funding for P-TECH pilots will support:
• Collaboration of schools and businesses through local school – industry liaison officers,
• Design of courses being offered at the pilot sites, and
• Training for industry mentors.
This is Mr Turnbull's second visit to Lindsay during the election campaign.
He is expected to walk through a local shopping centre following his visit to McCarthy.