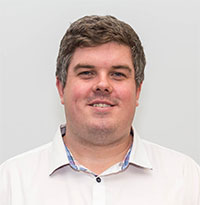 A is for Alan Jones. One of the most influential broadcasters in the country and a vocal Tony Abbott supporter. Can the Liberals still count on his voice to be on their side during the campaign?
B is for Bill Shorten. Was less popular than a Parramatta Eels Director just a few months ago but is now a real shot of winning this election.
C is for Campaign Buses. Surely with the shrinking media landscape these days, a large van would do the trick?
D is for David Bradbury. It's worth noting that this is the first Federal Election since 1998 that hasn't had his name on the candidates list.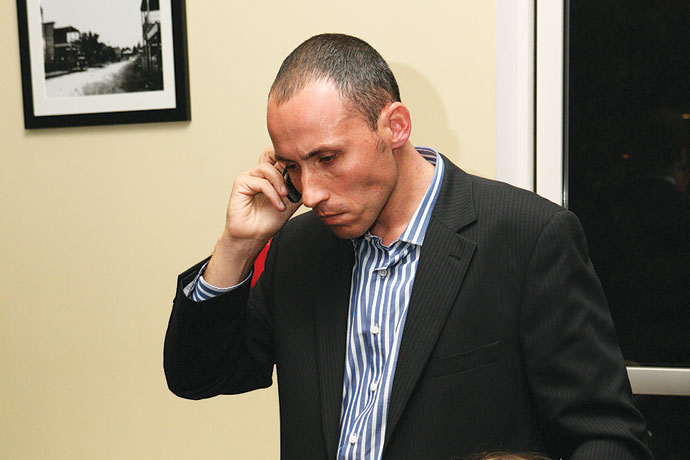 E is for Emma Husar. Has a huge task ahead of her and needs much more support from Bill Shorten than David Bradbury received from Kevin Rudd in 2013.
F is for Fiona Scott. A one-term MP or a true fighter? Expect a determined battle right to the last minute.
G is for Gaffes. Who will make the first major one of the campaign?
H is for Hard Hats. You can expect to see both Malcolm Turnbull and Bill Shorten wearing them on an almost daily basis.
I is for Interest Rates. The Reserve Bank cut them earlier this month and there's every chance they could cut them again in June, a huge call during an election campaign.
J is for Journalism. Let's hope most of it is responsible over the next couple of months.
K is for Kissing Babies. You can expect plenty of shopping centre visits during this campaign and as a result, no baby is safe from a politician's grasp.
L is for Lindsay. A battleground for this campaign and an electorate that will help decide the election. The Liberals will campaign hard here and you can expect Malcolm Turnbull and Bill Shorten to make multiple visits to the area in an effort to shore up votes.
M is for Malcolm Turnbull. This election is as much a referendum on his decision to knife Tony Abbott as anything else. Will that shrewd move come back to haunt him or has the public decided it was a necessary evil?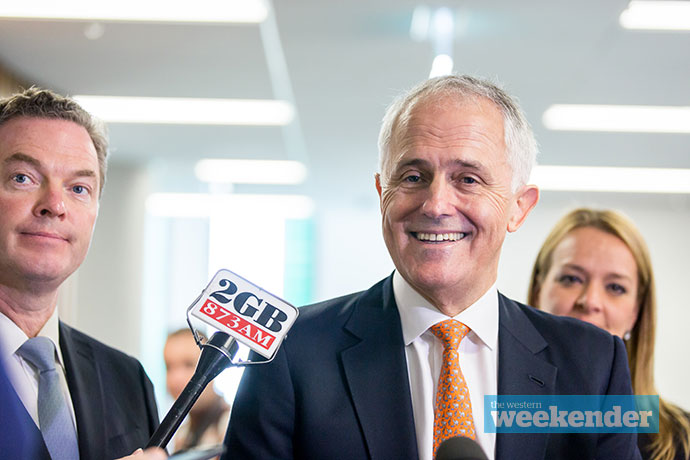 N is for Nobody. That's who wants to be friends with the Greens.
O is for Oakes. Laurie Oakes, that is. Enough said.
P is for Polls. There will be plenty of them between now and July 2, but as every politician says, the only one that matters is on election day.
Q is for Q & A. Tony Jones has his work cut out for him on the ABC over the next two months.
R is for Recording. A great option when it comes to your favourite TV shows so you can fast forward all the election advertising that is already starting to dominate our screens.
S is for Sausage Sizzles. All annual leave for butchers has been cancelled on July 2.
T is for Three Per Cent. The paper thin margin with which the Liberals hold Lindsay.
U is for Unity. The Liberals claim it exists but the relationship between Malcolm Turnbull and Scott Morrison seems about as awkward as a Tinder date gone wrong.
V is for Victory Speech. Malcolm Turnbull has been planning his since he was a little boy.
W is for Waleed Aly. The Gold Logie winner is a growing voice in the Australian media landscape and is likely to deliver a few crushing editorials on 'The Project' during the campaign.
X is for the X-Factor. Kevin Rudd had it, even Tony Abbott had it for a little while. I'm not quite sure there's anybody who has it at the moment, which could make for a rather boring campaign.
Y is for YouTube. There's always funny cat videos when the campaign gets a little boring.
Z is for Zimmerman. After winning a by-election in December last year to replace Joe Hockey as the MP for North Sydney, Trent can put his feet up if he likes. He is no chance of losing the very safe Liberal seat.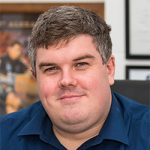 Troy Dodds is the Weekender's Managing Editor.