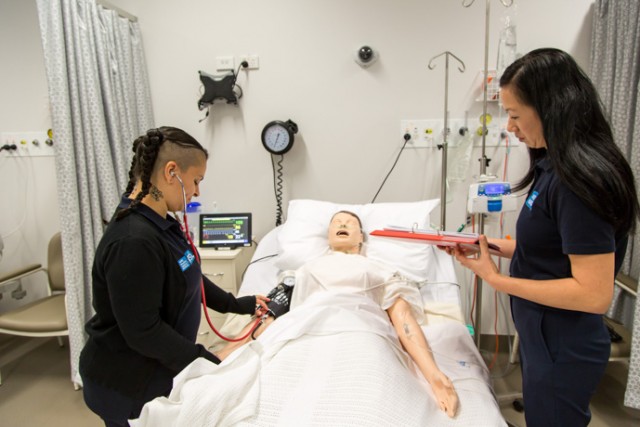 Students wanting to study healthcare at TAFE Western Sydney will be able to do so in the campus' new $27 million state-of-the-art Health and Student Services Centre.
Located on the Nepean College campus in Kingswood, the new facilities were revealed to the public last Friday, April 29, and will cater for students studying nursing, health services assistance, health administration, dental assisting, audiometry, optical dispensing and sterilisation.
TAFE Western Sydney's Institute Director, Rob Shreeve, said students will be presented with a wealth of opportunities.
"We are very proud of our new building which is indeed more than a building; it is a learning hub," he said.
"We are excited to be developing practical course delivery methods that enable those who study at TAFE Western Sydney to be job-ready."
The new centre houses high tech training equipment and simulated work environments.
Students have access to three hospital training wards with 24 beds and SinMan patient simulators, which facilitate real-life medical scenarios.
There's also a dental wing with six dental treatment clinics and x-ray machine technology as well as a library, interactive work spaces, study areas, a cafe and a customer service centre.
Diploma of Nursing student, Candice Huynh, said she believes the new centre will highly benefit students.
"The facility offers students an amazing resource and provides them with the opportunity to see how things work in a real hospital," she said.
"It provides us with an opportunity to learn and practice, so that when we go into a real workplace, we won't be too nervous as we will know how a lot of things work."
The centre will cater for around 1000 TAFE Western Sydney students.
Nepean College is on O'Connell Street in Kingswood.