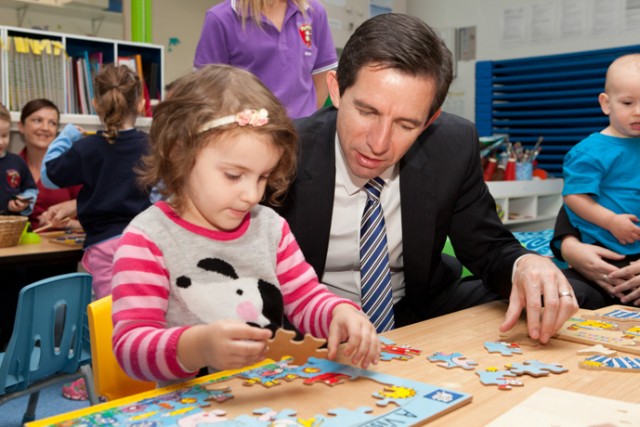 Without Government support, local families have resorted to pulling their children out of childcare and quitting work.
At Spunky Monkeys Early Learning Centre in North Penrith on Wednesday, Minister for Education Senator Simon Birmingham heard first hand the local impact of an annual limit on childcare rebates.
Spunky Monkeys owner, Kareena Gale, said two of her families reached their $7,500 limit on March 31, stopped receiving the childcare rebate, and faced three months of full fees until July 1.
"We've had two families withdraw their children and quit work, which is not great for our community," she said. With a full house, Ms Gale said after families withdraw their children they have to go on a waiting list to get back when the rebate resets on July 1.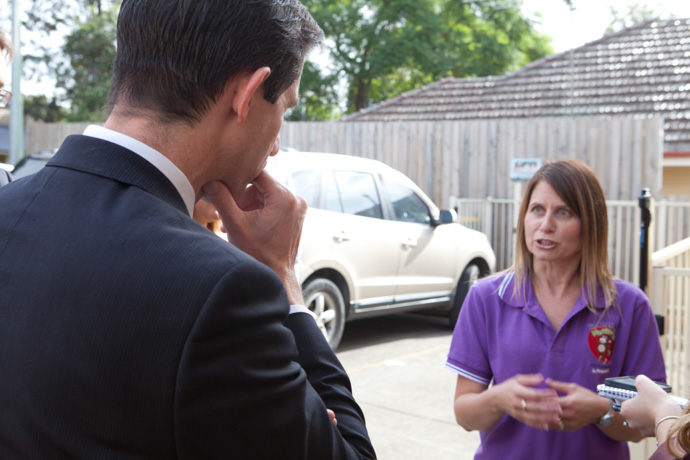 A reformed childcare rebate package to be introduced in July next year would have provided some relief, but that has now been postponed until 2018.
Senator Birmingham explained the Government did not get the political support in the previous parliament to pass savings measures to pay for the changes.
Because of this, implementation was delayed, and families, childcare providers and the Government had less time to make the significant administrative changes.
"There was a very real risk… that if it wasn't legislated for until later this year,people may not successfully achieve that implementation by July 1, 2017," he said.
"It's regrettable, I would much rather see savings and reforms pass in the first half of this year, giving us time to get it implemented by the middle of next year."
On July 1 2018, two childcare rebates will become one single subsidy, with no cap for those earning less than $185,000. Families earning more can claim up to $10,000.
Until then, the current $7,500 cap that was frozen by Labor in 2008, will be indexed.
Member for Lindsay Fiona Scott said these reforms are about supporting those working families who rely heavily on childcare, including the 60 per cent of residents who leave Penrith for work everyday.
"The commitment of the Government is to ensure we have sustainable long term childcare for families and working families, she said.