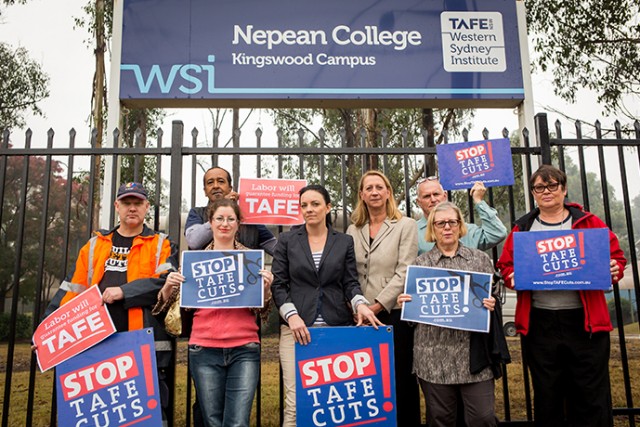 Colyton resident Andrew Peach is a maintenance technician on trains, but says he can't keep on top of his education with the increasing costs of TAFE.
"I have to keep learning in my job, I have to keep up with the latest technology and I have to pay for that," he said.
"With the costs the way they are, how am I going to support that, look after a household, and look after children?"
Mr Peach is a member of the Penrith Valley Community Union, and was with Labor candidate for Lindsay Emma Husar and Shadow Minister for Vocational Education Sharon Bird at Nepean TAFE in Kingswood on Monday.
They fear a $2.75 billion reduction to the skills portfolio, that includes $1 billion in cuts to apprentices, will price more people out of TAFE and lose apprentice programs such as the Apprentice to Business Owners Program and the Tools for Your Trade Program.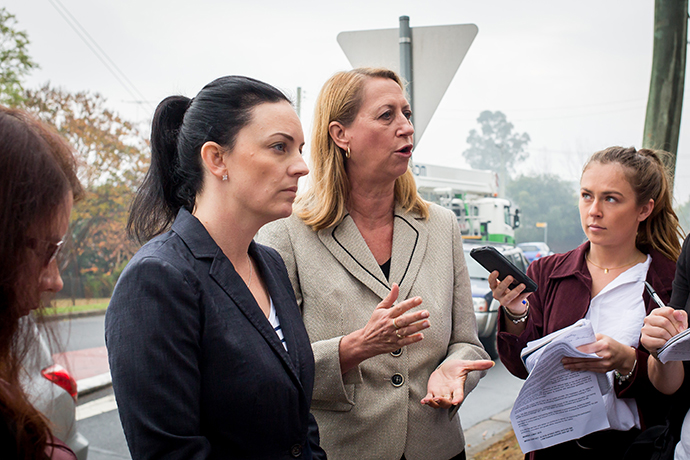 Ms Husar said the number of apprentices in training in Lindsay has already dropped by 609 places since June 2014, and this will be another blow to those looking to re-skill.
"We've got a higher than average youth unemployment rate in Lindsay and cutting services like TAFE is not going to address those issues," she said.
Ms Bird said it's clear to Labor that if there is to be jobs and growth you cannot do it without investment in education.
"In the Federal Budget you didn't see the Government talk about skills at all. All the budget had was another cut to skills," she said.
Lindsay MP Fiona Scott said Labor triggered the biggest decline in apprenticeship commencements on record when they cut employer incentives for Australian Apprenticeships nine times between 2011 and 2013.
She said the $1.2 billion in cuts saw new sign-ups fall by 25 per cent in 2012 to 2013, and in turn "drastically reduced the number of apprentices in training every year since".