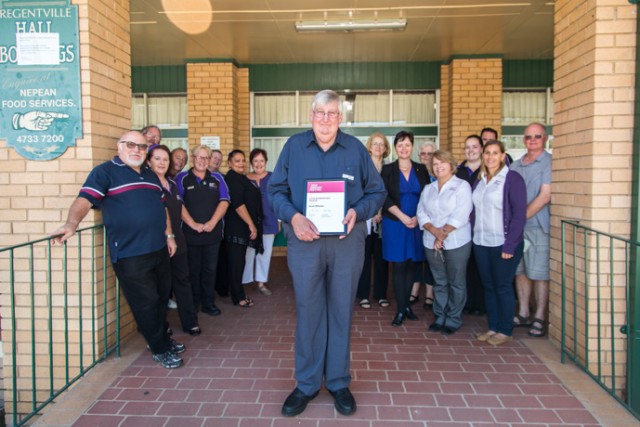 After 10 years volunteering at the Nepean Food Services and a role as Chairman, Scott Wheeler has been awarded the 2016 Mulgoa Senior Achievement Award.
Mr Wheeler said while he was delighted to receive the award last Wednesday, he wanted to recognise the Nepean Food Services' 11 staff and over 80 volunteers.
"It feel great, however there's not enough space on the award to list everybody, because a lot of people have a lot to do with it. I'm not the only one here," he said.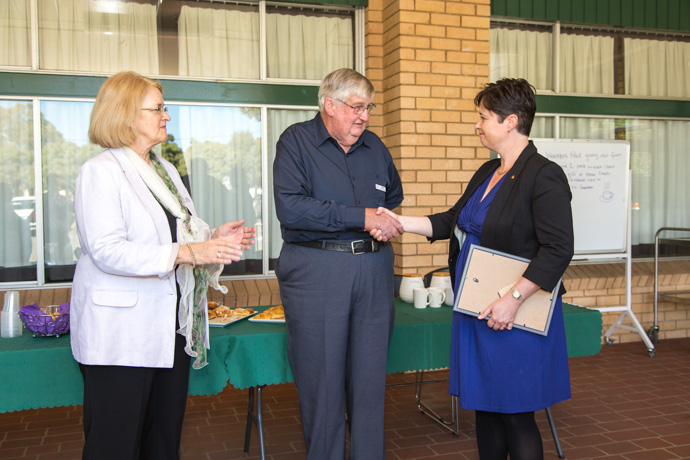 Member for Mulgoa Tanya Davies said Mr Wheeler dedicated many hours to the most vulnerable members of our community – the elderly and disabled.
"It is individuals like Scott who exemplify selfless and sacrificial service, emblematic of the character of the seniors of Mulgoa and New South Wales," she said.
"I sincerely hope that the work Scott has been doing… serves to spur all members of the community to consider ways in which they can assist others and give back."
Penrith's branch of the NSW Meals on Wheels program will be losing a valuable volunteer, but Tamworth will be gaining one, when Mr Wheeler moves to the area in the coming months.