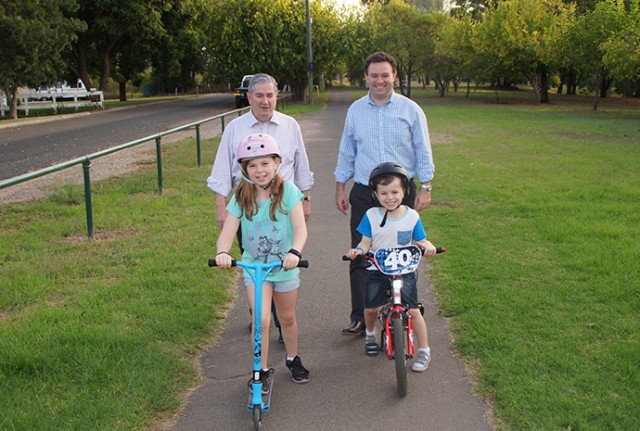 A $500,000 State Government grant will boost walking and cycling connections in Penrith.
The funding is part of the State Government's $39 million state-wide investment in such projects.
More than 300 walking and cycling projects across the state are being funded to provide more opportunities for people to cycle and walk, better connect communities, improve safety for pedestrians and bicycle riders, and encourage more people to get active.
Penrith MP Stuart Ayres said with cycling more popular than ever before and walking trips on the rise, the NSW Government was providing the infrastructure needed to support local communities.
"This project will provide a huge boost for locals – completing the missing link of the Nepean River walking and cycling network, and providing better connections between local suburbs and to public transport hubs," he said.
"This investment is about connecting people and places and making a difference to the way residents move around their communities."
Penrith Deputy Mayor Ross Fowler welcomed the announcement.
"This funding of a shared user path along Nepean Avenue will certainly benefit the Penrith community, we are is pleased to again work in partnership with the State Government to help achieve Council's long term plan for a connected and accessible city, this funding will enable construction of another link in this plan," he said.
Transport for NSW and Roads and Maritime Services will now work with local councils across the state on the delivery of each project.