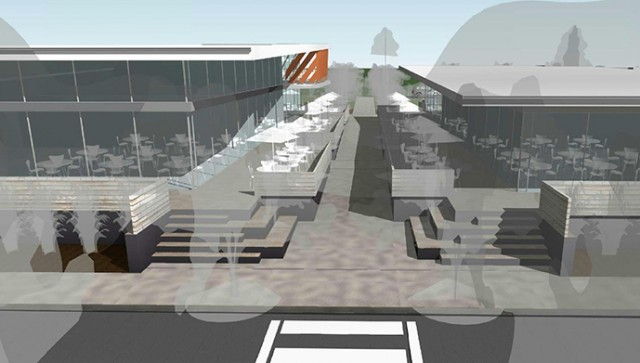 A restaurant strip along the Nepean River at Tench Reserve is no longer a pipe dream, now Penrith Council has approved its development.
Three brand new buildings will straddle the existing The Coffee Club site, with an approved 11 restaurant and cafe tenancies, plus outdoor seating and hundreds of car spaces.
Local brothers, Steve and Charles Sentas said the development will begin construction within the year, with hopes it could be finished in time for Christmas.
"It's not going to be built in three months time, we still have a lot of work to do, but it will be started this year, for sure," Steve said.
The Sentas brothers have received a huge amount of interest from potential tenants proposing a range of different cuisines from steak houses to pizza, Thai and Chinese, but nothing is set in stone.
Of the 11 potential restaurants, a number will be facing the Nepean River, with the rest facing each other in an outdoor arcade in the middle of the buildings.
"It's going to be very good for the area, but we have to get the right mix of tenants," Steve said.
Currently, the only business operating on the site is The Coffee Club, which is already hugely popular. It provides a number of locals full-time, part-time and casual employment positions.
"When it does open, there will be hundreds of jobs, with more than likely hundreds working on the site during construction," he said.
Charles said there will still be plenty of car spaces, with room to accommodate the hundreds of jobs it will bring to the River Precinct by next year.
After public exhibition, the plans received six submissions regarding pedestrian access, car parking and traffic and the development's connectivity to Tench Reserve and the Nepean River.
A few changes were made to the original development, including moving the car park from the front to the rear.