A disqualified driver who was nabbed behind the wheel three times in less than a month has escaped jail time.
Kalamelu Thompson Aluia, 22, fronted Penrith Local Court on Monday charged with three counts of driving while disqualified.
The court heard Mr Aluia was the sole financial provider for a nine-person household when he was caught driving while disqualified on his way home from work on February 10.
He drove and was caught again on March 8 "as no one could take him" to an appointment as part of a job training program, his lawyer said.
A short time later he was picked up driving his car to his Aunty's house, which was closer to home, as his car did not lock and he was concerned about its safety.
Mr Aluia's lawyer argued it wasn't a case of simply flouting the law, but rather "an overriding pressure at home" and the fact that her client didn't have a "true understanding of the gravity of the offence" aggravated the repetition.
Magistrate Ian Duncan McRae told Mr Aluia the Court had an expectation that its orders will be adhered to.
"Five years' jail. What affect is that going to have on your life," Magistrate McRae said.
"Ruin it?
"You're not going to be much help to [your family] if I impose a custodial sentence for five years."
He was disqualified from driving for 12 months for the first offence and two years each for the second and third offences, to be served concurrently.
He was also fined $1,000 and placed on a good behaviour bond in lieu of an eight month jail sentence.
"I have made you the keeper of your freedom," Magistrate McRae said.
"If you choose to drive again…I won't waste my time talking to you again, I'll just say goodbye for six months."
Read more from the courts in our print edition each Thursday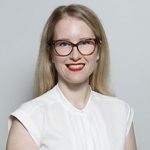 Alena Higgins is the Weekender's Senior News Reporter, primarily covering courts and Council issues.