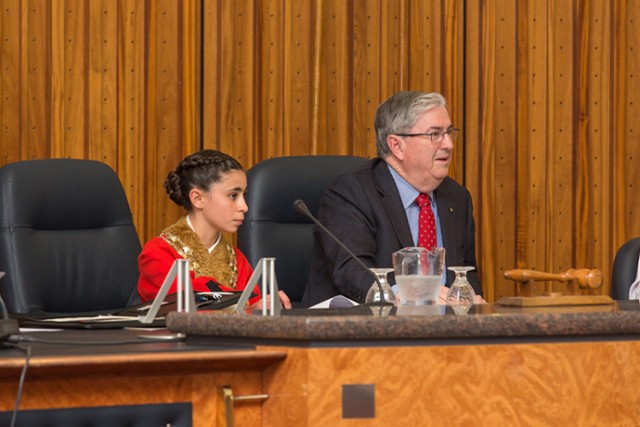 High school students now have the opportunity to be a young Mayor or a young Councillor at Penrith City Council.
For 15 years, the opportunity has been offered to just primary school students, but for the first time will be separately open to secondary students.
Penrith Mayor Karen McKeown said the competition, open to students from Year 7 to 9, provides a unique opportunity to learn about the role of Council in the local community.
"We expect our young leaders from Year 7 to 9 will be very passionate and take part in spirited debate," she said.
"We know the young people in our community are passionate about democracy and want to have a say about where they live."
As part of Local Government Week 2016, the new secondary schools format gives future local politicians a chance to experience and learn more about local government and democracy.
As Penrith is positioning itself as the Adventure Capital of NSW, students entering are required to outline what their best adventure in Penrith would be.
Entries can be a story, poem, an artwork or comic strip and need to either fit on one A4 piece of paper, or be submitted as an audio visual file.
"We're always looking for good advice from the community – no matter the age of residents," Cr McKeown said.
12-year-old Jesse Penza was Junior Mayor last year. Now in Year 7 at Caroline Chisholm, Jesse is encouraging her fellow students to enter.
"It's really fun, you get to meet other people from other schools, and learn how the Council operates," she said.
Entries must be submitted by Friday, May 27 by visiting www.penrithcity.nsw.gov.au or contacting Colin Dickson on 4732 7645.