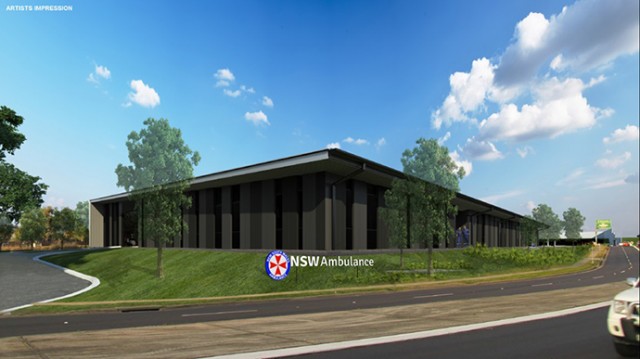 Penrith Council has suggested that the planning proposal for a new ambulance 'superstation' in Penrith could be approved this week.
The superstation is part of a $150 million Sydney Ambulance Metropolitan Infrastructure Strategy from the State Government, that includes the construction of five new stations across Sydney.
Late last month, Health Minister Jillian Skinner announced the commencement of construction at the Blacktown site, with construction already underway at the Bankstown, Kogarah and Liverpool sites.
The Penrith superstation at 141 to 152 High Street has been behind the eight ball, with the proposal not yet even approved by Penrith Council.
A Penrith Council spokesperson said they hit a few speed bumps, but approval is likely to be given within the week.
"It took a bit longer than we would have liked due to the complicated intersection and we had to run some things past the RMS," the spokesperson said.
The intersection in question is the traffic lights where High Street meets the divided Great Western Highway.
Construction on the Penrith station is expected to be completed by 2017, and will include parking for 22 ambulance vehicles; administration, office areas and amenities; on-site staff parking; a logistics and storage area; and an external wash bay.
The superstation, known as the Penrith Paramedic Response Centre, will be the heart of the new Penrith Paramedic Response Network, where paramedics will go at the beginning and end of each shift.
Branching off this centre will be smaller standby stations called Paramedic Response Points that will serve as locations from which paramedics can also respond from throughout their shift.
Ms Skinner said the new operating model for NSW Ambulance paramedics is to ensure they are strategically placed to meet the emergency medical needs across metropolitan areas.
"These superstations will ensure paramedics are better equipped to meet current and projected demand on paramedic resources," she said.
"The SAMIS program marks the most significant investment in Sydney's paramedic infrastructure by the NSW Government."