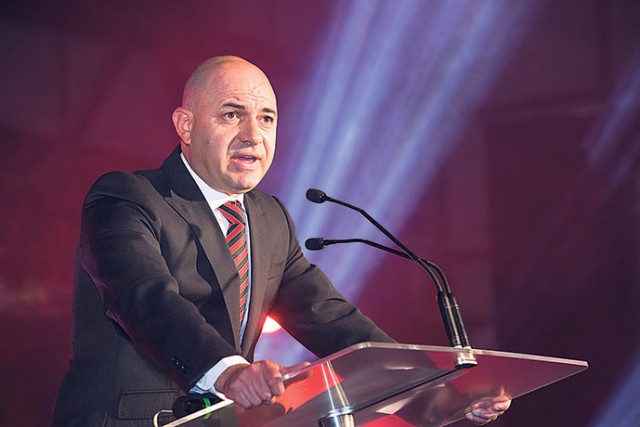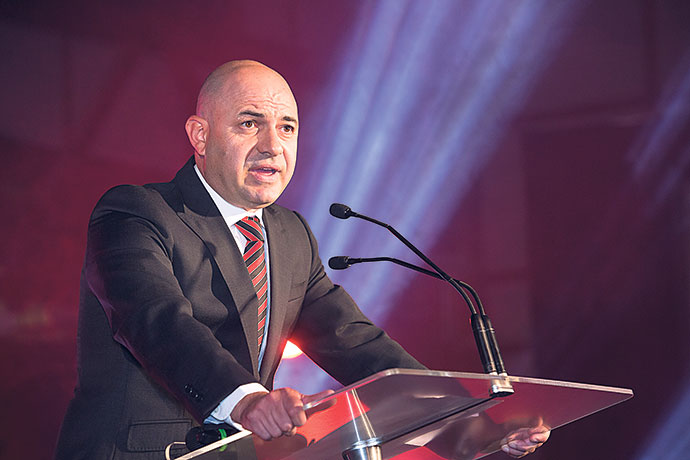 The Western Sydney Wanderers today announced that the Club will play out of ANZ Stadium and Spotless Stadium from the 2016/17 season.
Following consultation with Football Federation Australia the Wanderers will host the first Sydney derby of the 2016/17 season at ANZ Stadium in a match that could potentially set a new attendance record in the Hyundai A-League.
The majority of matches are to be played at Spotless Stadium and a minimum of four blockbuster matches including both Sydney derbies will be played at ANZ Stadium in the Hyundai A-League 2016/17 season.
No matches have been scheduled for venues such as Penrith.
After extensive member and partner consultation including the survey of over 3,000 Wanderers members, playing matches from a single location earned 70 per cent of the vote while a combination of Spotless Stadium and ANZ Stadium gained close to 60 per cent of the total vote based on the six venue options presented.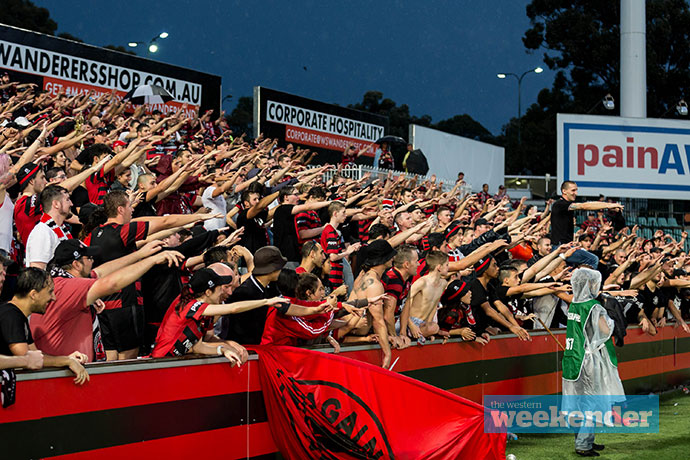 Wanderers CEO John Tsatsimas said that the decision to move to venues at Sydney Olympic Park was based on strong member feedback and the best interests of the sustainability and growth of the Club.
"The overwhelming response from our members was they wanted a central location that has good public transport and access as well as being able to fit in not only our current 18,341 members but also have room to grow," said Tsatsimas.
"Sydney Olympic Park offers two exceptional venues in ANZ Stadium and Spotless Stadium which will best serve our current member base and provides a major growth opportunity for the Club which allows us to offer a greater number of Wanderers fans access to our blockbuster matches both now and into the future."
While stadium capacity for seated members and allocation for room in an admissible area for the Red & Black Bloc to continue their passionate support of the Wanderers were key elements in selecting the venue, the positive appetite from both venues to hosting Wanderers matches during the rebuilding period of Pirtek Stadium at Parramatta played a key factor.
"From a business perspective both ANZ Stadium and Spotless Stadium have been outstanding in their attitudes and appetite for having the Wanderers at their venues," continued Tsatsimas.
"We look forward to creating an environment at both venues that will retain the atmosphere that has become synonymous with Wanderers matches as well as creating a new standard in our delivery of match days to our members, new fans and corporate partners."
Stadium Australia Operations CEO Daryl Kerry welcomed the Wanderers to ANZ Stadium.
"In just four seasons, the Western Sydney Wanderers have established themselves as one of Australia's outstanding sporting clubs," said Mr Kerry.
"We look forward to welcoming the Wanderers and their passionate supporters to Sydney's Olympic stadium. In particular, we're excited to be hosting our first Sydney derby in October and giving everybody in Greater Sydney the opportunity to experience this magnificent event. There is no doubt the Sydney derby – played in the city's major events stadium – has the potential to build into one of the world's great football contests."
Royal Agricultural Society of NSW CEO Michael Kenny said he was thrilled to welcome the Wanderers to play matches at Spotless Stadium.
"The Royal Agricultural Society of NSW is thrilled to welcome the NRMA Insurance Western Sydney Wanderers to Spotless Stadium, an emerging world-class venue in the heartland of Western Sydney," said Mr Kenny.
"The FFA and A-League will join the AFL and Big Bash League in calling Spotless Stadium home, a multi-purpose venue which has won awards for its match day and customer experience – attributes we're looking forward to providing all A-League supporters."
Sydney Olympic Park Authority CEO Alan Marsh said he looked forward to seeing the passion of the Wanderers supporters at their temporary home in Sydney Olympic Park.
"We welcome the Western Sydney Wanderers, with their passion, to the accessible heart of the city, Sydney Olympic Park," said Mr Marsh.