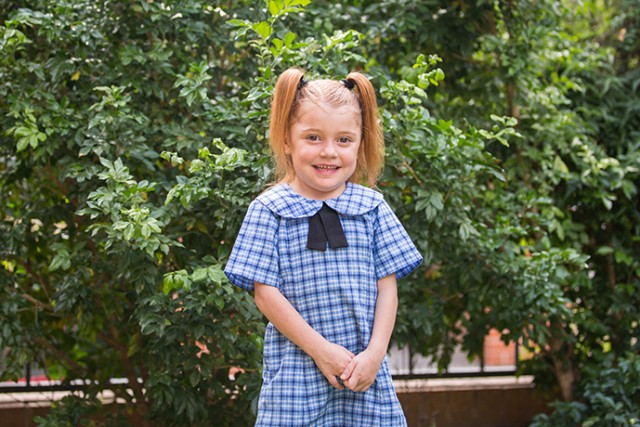 Five-year-old Penrith girl Taleigha-Rose Musico has battled more than most of us do in a lifetime after she was born with half a heart.
The Weekender first reported on Taleigha's condition in February 2015 when she was chosen as the face of Westmead Children's Hospital's Bandaged Bear Appeal.
After she was given a 40 per cent chance of survival, Taleigha is now in kindergarten and attends five days a week, unless it's too hot.
Taleigha's mum, Emma Orwin, said she really enjoys going to school.
"She loves going to school, absolutely loves it," she said.
"It's definitely amazing that she is able to go to school as at times we didn't think we were going to get there, but I'm so very proud that she is there and also very nervous too."
Mrs Orwin said it wasn't easy when she found out at 20 weeks pregnant that her baby girl had half a heart.
For anyone about to become a mother, it's devastating news you simply can't be prepared for.
"It was unlike anything else I've ever been through – it was definitely a roller coaster ride," she said.
"There were a lot of ups and downs and it was one step forward and 10 steps back; it was very hard at times."
However, last April the family was dealt another blow when doctors discovered Taleigha had protein leakage, further complicating her health issues.
"She's just had a cardiac catheter put in this month to see if that can help doctors find where the leak is coming from," Mrs Orwin said.
"It's very frustrating as we can't really do anything and just have to pray that the medication keeps working."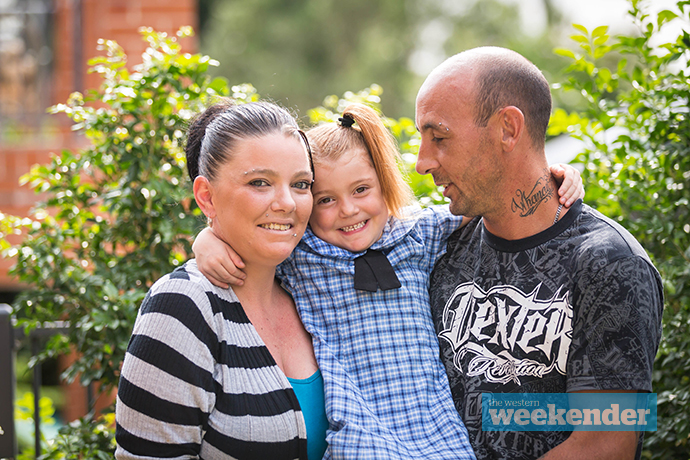 The family still make regular trips to the doctors.
Every two weeks Taleigha has her bloods taken and once a month she has a general check-up.
However, none of this has hindered Taleigha's chances at being a normal five-year-old girl.
"She is so energetic, sometimes moreso than her two siblings," Mrs Orwin said.
"She also doesn't have day time naps anymore, and she runs around a lot more too.
"Taleigha also enjoys play dates with her friends from school."
For now, Taleigha doesn't need any more surgeries and is on six types of medication, three times a day. Mrs Orwin said she is a confident, proud little girl.
"I couldn't be more thankful that Taleigha is here with us or more proud to see how far she has come," she said.