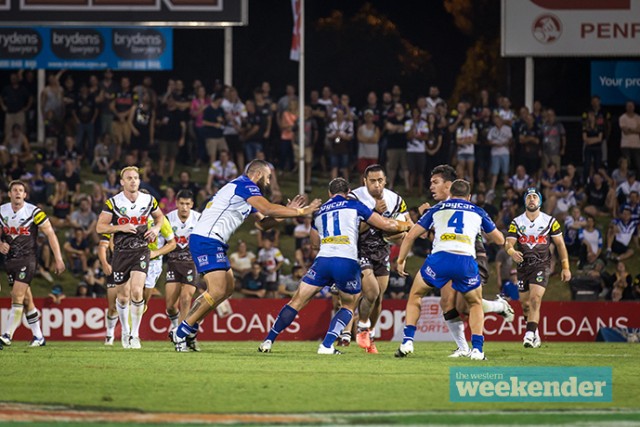 For about 24 hours after Penrith's loss to the Bulldogs in heartbreaking fashion last Thursday night, I questioned why I even follow the game of rugby league.
I legitimately felt sick to the stomach. I was frustrated, angry and disappointed.
All of this and I didn't even lace a boot on. Imagine how the players must have felt?
By the time Saturday rolled around, my love for the footy was back again and I started my routine of counting down the sleeps to the next Panthers game.
After all, a loss like that on the bell… that's footy, isn't it? It's sport in general.
And how good does it feel when you're on the other end of it, as Penrith have been in many memorable clashes with the Bulldogs over the years.
In reality Penrith should never have been in the position they were in that final minute last Thursday – all of the statistics suggest the home side should have been much further ahead than four points going into that final minute.
But the Panthers seem to be lacking creativity close to the line at the moment, and are struggling to construct tries even with a strong completion rate and a decent share of possession.
That problem may be fixed when Matt Moylan eventually returns from injury – the Panthers have sorely missed his involvement in backline plays – but it's a concern that the points aren't rolling in when they should be.
Two weeks in a row the Panthers have been in a match-winning position yet have squandered the lead, unable to capitalise on the strong positions they've found themselves in.
So I ask you this, who would you prefer to play this weekend? Would you rather come up against a team like Newcastle, where a win was very likely, or would you prefer to match yourself against the best opposition in the competition?
Some would choose the former option, but it'd really only give you a false positive.
Scary as it may be, facing the competition favourites Brisbane this Saturday night is a good thing for Penrith.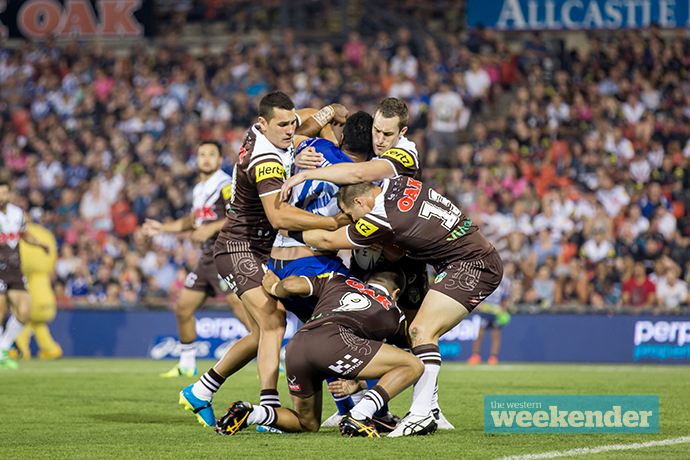 If you want to be the best, you have to beat the best. If you want to play with the big kids in September, you have to prove yourself against them.
Based on their first two matches, Brisbane deserve their premiership favouritism and have displayed a grit in defence that can frustrate opposition teams into making simple errors.
The Broncos have conceded just two tries in their opening two games.
In attack, they are slick and can finish off try-scoring opportunities better than any team in the competition, though they will miss winger Corey Oates who is out injured and replaced this week by the little known Greg Eden.
Beating Brisbane is as much a mental game as it is a physical one and nobody knows that better than Anthony Griffin, who faces his old club for the first time. There is an aura that surrounds the Broncos – the way they present themselves, the way they play and the way they ensure ongoing and consistent success.
I'm tipping Brisbane purely on a head versus heart scenario (the head won). But Penrith will give this a real shake.
Tip: Broncos by 6.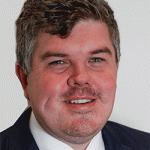 Troy Dodds is the Weekender's Managing Editor and Senior Writer. He has more than 15 years experience as a journalist, working with some of Australia's leading media organisations.