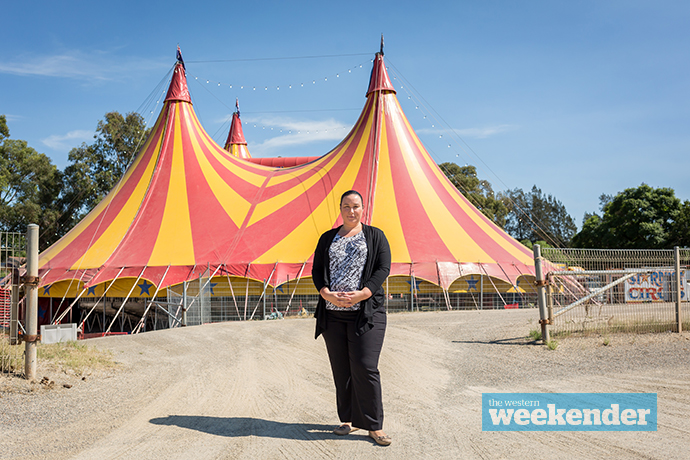 Circuses with exotic animals have been banned from operating on Penrith City Council land in an historic move.
Council this week voted to adopt their first circus policy, driven by Councillor Michelle Tormey, to exclude the use of Council land for the operation of circuses with such animals.
However, it won't stop circuses from operating on private land, with the Stardust Circus scheduled to begin this weekend at Penrith Paceway to go ahead as planned.
Councillor Tormey said it's not about stopping circuses from coming to town, but for Council to take a stand.
"Children need to learn that it's not OK to exploit wild animals for entertainment," she said.
"This Council can take an ethical position, as we know over the years Council has received a number of complaints and submissions."
Regulation for circuses is currently at the State Government level, in the hands of the Department of Primary Industries and the RSCPA.
Upon Cr Tormey's requests, Council agreed to adopt the new policy, and to write to the Minister for Primary Industries, Niall Blair, to advocate an amendment to current NSW Government standards.
Deputy Mayor Ross Fowler was one of six who voted against Cr Tormey's amendments, along with Marcus Cornish, Tricia Hitchen, Ben Goldfinch, Jim Aitken and Maurice Girotto.
Cr Fowler said it's another example of political correctness that Penrith doesn't need.
"To deprive a couple of kids to go to a local venue that is relatively cheap and see these animals is detrimental," he said.
Councillor Girotto said the only thing this is going to achieve is losing Council money, and it's the Greens community who are jumping up and down, no one else.
Circuses can still operate on private land, as in the case of the Stardust Circus running between Friday, March 25 to Sunday, April 3 at the Penrith Paceway.
Adam St James, Ringmaster of Stardust Circus is furious the circus industry was not consulted before the decision was made by Penrith Council.
"This was all rushed through – they didn't consult the industry it was going to affect first," he said.
"Everyone is entitled to their opinion but the industry is incredibly angry, and we will certainly look at taking it further."
He said Stardust Circus abides closely to the standards set by the Department of Primary Industries.
"We have a very strict code in Australia when it comes to keeping of circus animals, probably the best in the world," he said.
"We are inspected regularly, we are a law abiding family business, we have never been fined for animal cruelty ever."
Animal activists and Animal Liberation NSW are planning to hold a protest against the Stardust Circus at Penrith Paceway this Saturday, March 26 from 3pm.
Animal Liberation NSW's Youth Engagement Coordinator Phillip Hall said a statewide ban on performing animals in circuses is the only answer.
"While we have animals born into captivity in circuses like Stardust and the Lennon Bros, perpetually denied their natural behaviours, the fragility of their psychological state is in constant question," he said.
"Allowing this to continue on private land goes against the wants of councils who have clearly objected."