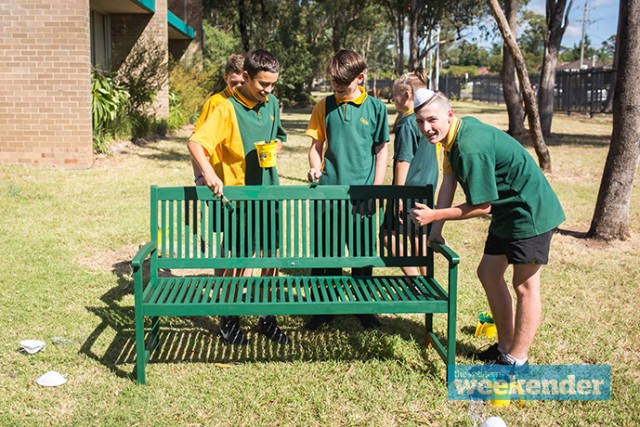 Cambridge Park High School installed a 'buddy bench' this week in the hopes it will promote a happier playground environment for children at the school.
Students will be able to sit on the buddy bench when they feel alone, or want someone to talk to, and other students will be able to spend time with them in the hope it will help students become more aware of how other students might be feeling, and how they can make a difference in someone's life by offering them friendship.
Five Year 7 students and two team members from Bunnings Warehouse North Penrith worked together on Tuesday to build and paint the bench.
The Complex Manager at Bunnings North Penrith, Richard Gurnett, said the message of the bench is an important one.
"While putting this bench together we tried to make sure the kids really understood what the bench is about in the hopes they will relay it to their peers," he said.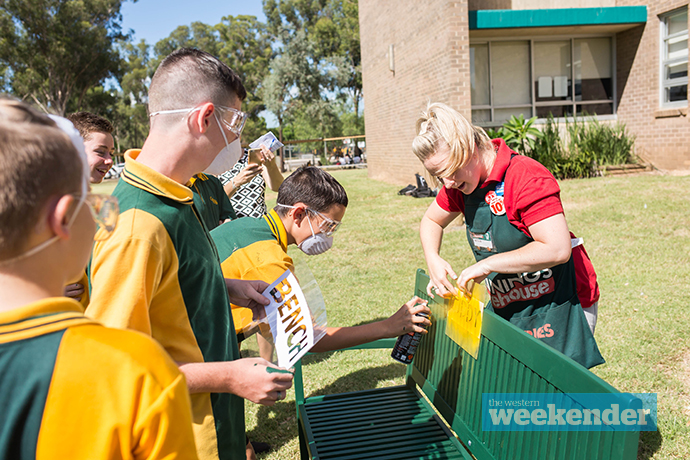 "The kids will somewhat become leaders to their peers and will be involved in helping students understand what the bench is about."
Mr Gurnett said Bunnings hope to help roll out more buddy benches to other schools soon.
"This is the best part of my job as far as business goes; to be an integral part of a project like this and do a good thing, I see that as a privilege," Mr Gurnett said.
"We hope to keep rolling out the buddy benches across the schools in the local area – there's no limit for us in how many schools we can introduce this initiative to."