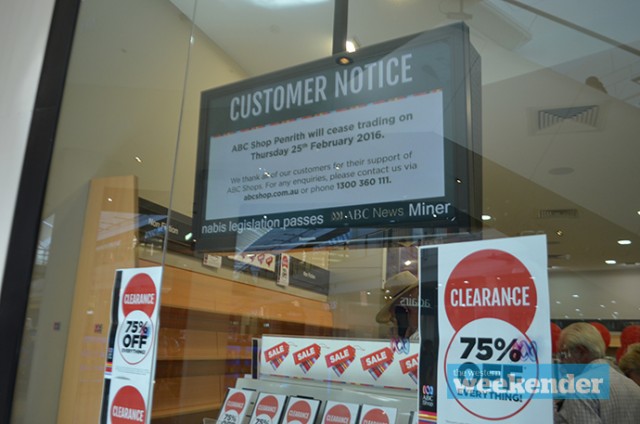 The ABC Shop in Westfield Penrith has closed its doors for good after 23 years in Penrith.
From DVDs and books, to pop culture and past show memorabilia, the store enlightened many locals to a range of new experiences.
Grabbing a bargain on its last day yesterday was long-time local, John, who enjoyed shopping in store.
"It's one of those places that offers a hallmark to the community, where you can find all sorts of wonderful things," he said.
John grabbed a DVD, 'Cathedrals of Culture', at 75 per cent off, which he said he wouldn't have bought if he came across it online.
"Online doesn't allow you to pick it up, look at it. It's hard to get a feel for a document or publication," he said.
"It's the experience of shopping for a lot of people, I'd rather have the store here."
You can still shop online at shop.abc.net.au.