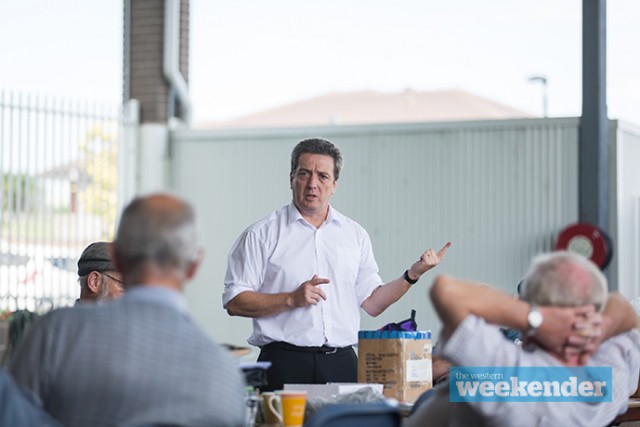 It's not the first time residents have felt let down by politicians, but that's exactly what Stephen Lynch heard from a meeting with Penrith Community Men's Shed yesterday.
New to politics but a 'proud westie', Mr Lynch is Lindsay's Federal candidate for the Nick Xenophon Team (NXT), a party that claims to be a bridge between the left and the right.
"I think they are bit jaded by politicians and let down by the whole process," Mr Lynch said.
"They say leaders come out, promise the world and go back on their promises, and they're growing sick of it."
Mr Lynch said the Men's Shed made it clear they're looking for someone to fill that void, and provide a common sense alternative.
"That's what the NXT provides to them, an option to vote for a party that votes for working class values without being tied to the ideology of the left," he said.
The Men's Shed spend their time making projects with a primary objective to boost participation and inclusion in the community.
The 25 men sat in a shed and raised their concerns with Mr Lynch around job opportunities, re-training, superannuation, the cost of living and the pension.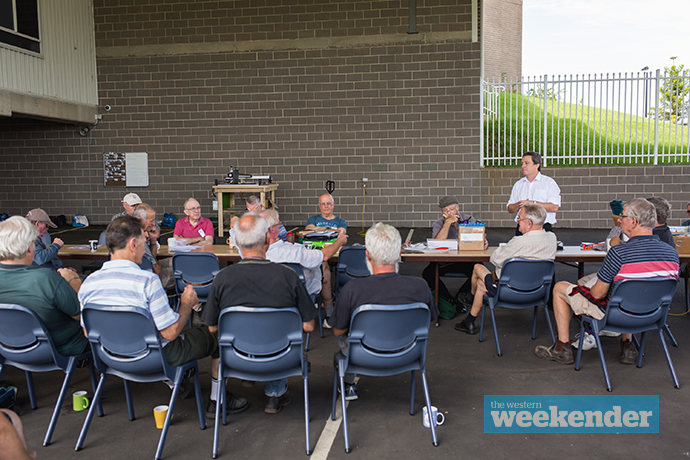 One of the Men's Shed members said finding appropriate work through employment agencies is difficult, and that he feels they don't care about the employee.
Another is concerned that the more manufacturing jobs disappear from Australia, the less opportunity people have to train in those industries.
Mr Lynch spoke with the men about how he believes the biggest issue facing men of Lindsay at the moment is domestic violence.
"It's not just a women's issue, it's a community issue, it affects all of us," he said.
"The Penrith local government area last year recorded the second highest number of domestic violence related assaults in the state. As a community we need to own that and work together to reduce that statistic."
Mr Lynch said he is going to take the concerns of the Men's Shed and pass them on to the NXT's state advisory committee.
"This is what the NXT is, it's giving a voice to those who feel they no longer have one," he said.