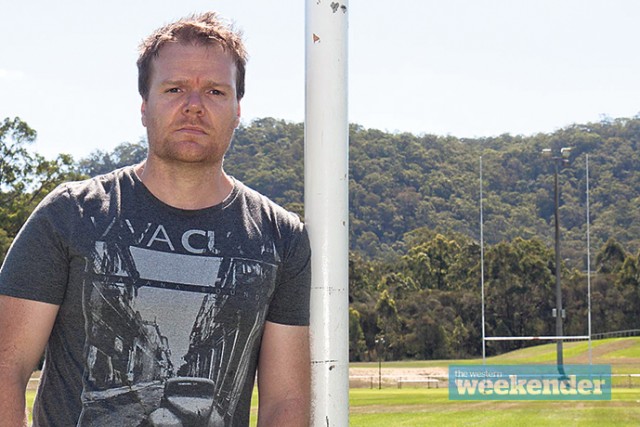 Glenmore Park resident Heath Davis, 37, has gone from writing about entertainment in the local newspaper to well and truly creating it.
The former Western Weekender journalist is the writer and director of upcoming Australian sports drama 'Broke', starring Steve Bastoni and Brendan Cowell.
The film, which is getting rave reviews due to its topical themes, is about an aging rail worker named Cec, who finds his former footy hero turned washed up gambling addict
Ben 'BK' Kelly passed out late one evening and decides to take him in.
Through the love and support of Cec and his single parent daughter Terri, BK finally finds the courage he was once famous for on the field, off it, to tackle his demons head on and ultimately win back the respect of the community he let down.
Speaking with the Weekender, Mr Davis said his inspiration for the film came from living and working in and around Penrith.
"I had the idea for a long time, it was about growing up around Penrith and seeing legends on the weekend playing rugby league and then seeing them again during the week at local pubs gambling," he said.
"That idea was in my head for quite a while and it just became more and more topical that I had to write a script on it."
While working at the Weekender from the late 90s to mid-2000s, Mr Davis wrote predominantly about local entertainment while dabbling in sport and general news.
But in between his time at the Weekender offices and Western Sydney University, Mr Davis was busy becoming an award winning filmmaker.
"When I left uni I made a short film called 'Spoon Man' which did really well at big festivals. I also wrote a number of scripts and sold them off," Mr Davis said.
"I made 'Broke' like I made my short films – I used my crew mates and casted the right actors. We crowdfunded half of it, and it was a beautiful experience from day one because everyone was really passionate about it."
'Broke' will have its world premiere in Queensland – where the film was made – this April before heading south to Sydney and the Blue Mountains.
"The Sydney premiere will be at the Randwick Ritz before screening at Glenbrook Cinema in May," Mr Davis said.
For more information on 'Broke' and its release date, visit www.brokethefilm.net.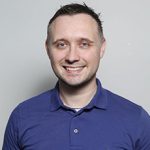 Nathan Taylor is the Weekender's Deputy Editor and Senior Sports Writer. He also compiles the weekly Chatter on the Box TV column. Nathan is an award-winning journalist, who has worked at the Weekender for nearly a decade.