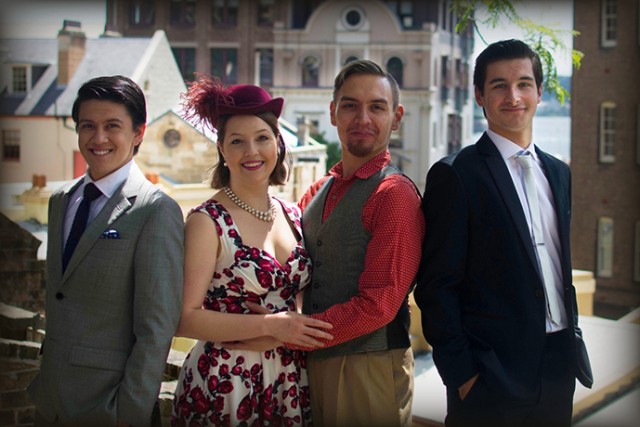 After the success of their debut production in 2015, independent opera company Operantics will return this January with an exciting double bill at the Independent Theatre in North Sydney.
At the head of the company is founder, artistic director and producer Katie Miller-Crispe who hails from Penrith.
The talented young opera evangelist will take on the role of director and producer for the company's latest production, which includes two charming English operas, 'Gentleman's Island' and 'The Telephone'.
'Gentleman's Island' tells the story of two very British gentlemen with exceptional manners who find themselves in a bit of a pickle when they become shipwrecked but can't talk to each other because they haven't been formally introduced.
'The Telephone' is a comedic tale that sees Ben trying to ask his girlfriend Lucy for her hand in marriage, only to be constantly interrupted by her telephone.
If you're an opera aficionado and love good storytelling then head into the city to see the work of this talented young cast.
Gentleman's Island & The Telephone will be on at the Independent Theatre in North Sydney on Saturday, January 23 at 7pm and Sunday, January 24 at 2.30pm. Tickets are $25-$40. For more information or to make a booking visit www.theindependent.org.au or call 9409 4462.