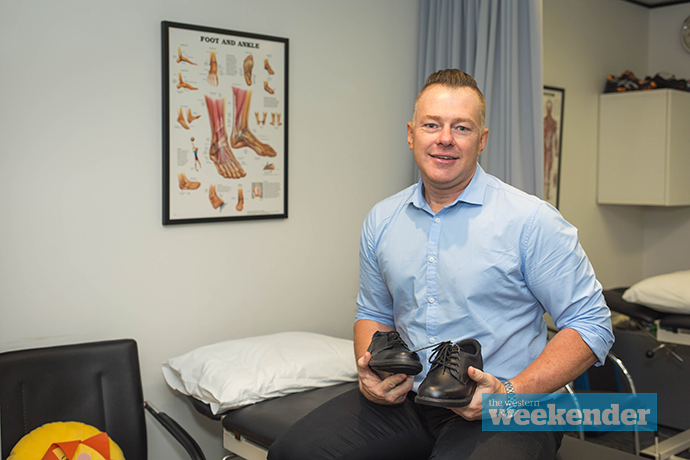 It's that time of year again when you and the kids set out on a shopping adventure for back to school supplies.
But what many parents can get wrong is buying a good, protective pair of school shoes.
Podiatrist Dr Brenden Brown from A Step Ahead Foot and Ankle Care in Penrith says parents should know it is a case of you get what you pay for.
"Each type of shoe isn't just a school-based shoe; it's a netball, basketball, run for the bus kind of shoe – it does a heap of activity during the day," he told the Weekender.
"It's worth sinking a little bit of money into it."
Dr Brown said most times parents are thinking of the year ahead and will buy a bigger shoe to last until the following year.
"Children's feet don't actually grow that much in a year – it's generally around one size bigger," he said.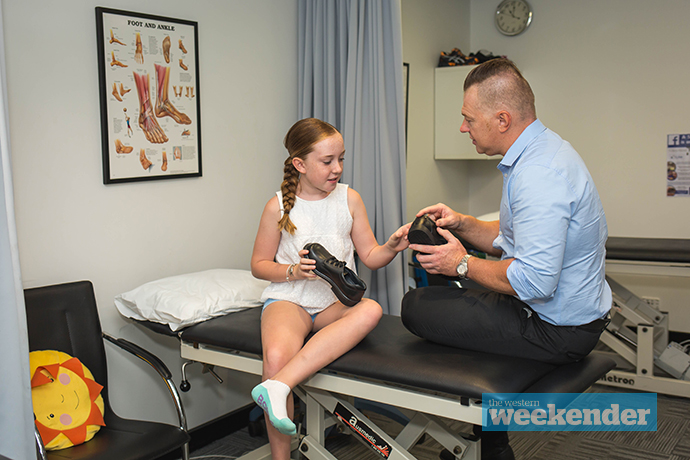 The Athlete's Foot offers advice online to parents that includes buying a lightweight shoe so there isn't as much weight to carry around for a child, putting pressure on the ankles.
"Another thing to look for is to make sure the shoe doesn't bend in the middle and to check that it only bends at the toes," Dr Brown said.
"The shoe all round should feel very firm, including around the heel."
Dr Brown said to be mindful of the 'scale' where laced shoes sit at the top as good shoes, followed by buckled or velcro shoes and slip on.
"Laced shoes hold the foot in place and the foot isn't working to keep the shoe on," he said.
"The foot is constantly working at keeping the slip on shoe on which isn't good."
A former ambassador for Clark's Australia, Dr Brown reminds parents to use these tips as a guideline when it comes to buying protective shoes for children to wear to school.