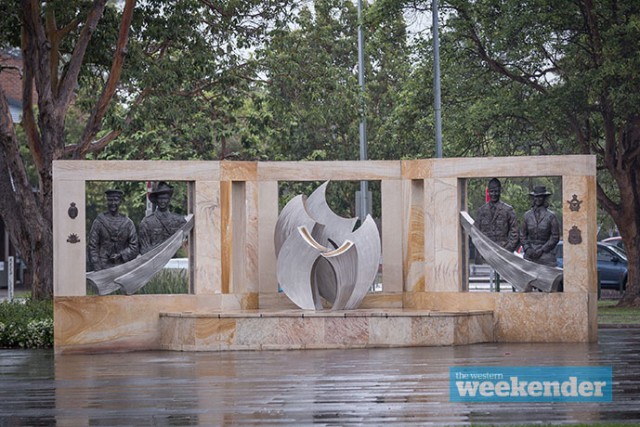 At 11am, on the 11th day of the 11th month, communities across Australia sound the 'Last Post' for Remembrance Day.
The service is to commemorate this moment in 1918, when the Germans asked to stop fighting to settle for peace, and the guns on the Western Front fell silent after four years of warfare.
That moment when hostilities ceased became the universal moment to remember the 70 million people affected by war and the 11 million that lost their lives.
There will be several events across the local region on Wednesday, November 11, that will pay tribute to this important moment in history for the 97th time since 1919.
Around 200 people are expected to attend commemorations adjacent to the entrance of the St Marys RSL from 10.40am.
St Marys RSL sub-Branch Honorary Secretary, Tony Fryer, said the day will remember the 102,804 people that died, but also their families.
"It is significant for anyone who wishes to remember someone they know, or just make a general reflection on those who have given their lives over the many years of conflict," he said.
"It's primarily to remember those who have suffered as a result of military conflict, so it's not just those in uniform.
"It's also civilians, people back home, and the families of those who didn't come home, from the First World War to Afghanistan."
The Penrith RSL sub-Branch will hold a service at Memory Park on Woodriff Street, Penrith.
Penrith RSL sub-Branch's Peter Todd said while it's important to remember those who lost their lives in early warfare, we need to remember those who are still fighting today.
"We will remember those soldiers that went through all the different conflicts. We don't just remember the ones in the past, but we think about the ones in Afghanistan and Iraq right now," Mr Todd said.
Mr Todd is a veteran himself, and while he hasn't served overseas, he feels deeply for survivors affected by warfare.
"I served for 20 years but never went overseas, as conflict was before and after my time. However, I have sadly seen the amount of medical and mental affects on people from war," he said.