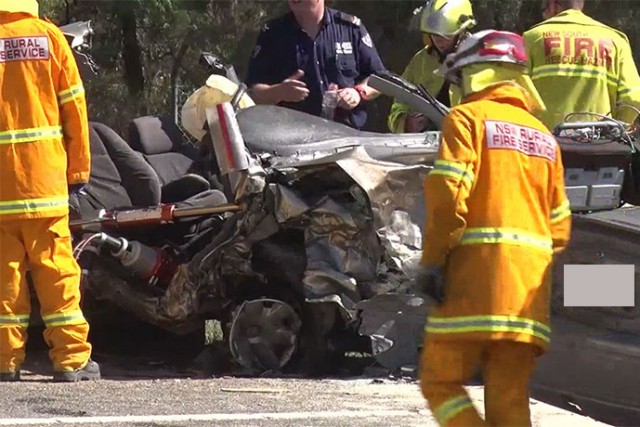 Rescue crews have worked for over an hour to free two men trapped in separate cars in Londonderry this afternoon.
It followed a horror crash on The Northern Road shortly after 2pm.
There was a major emergency response to the head-on accident with two rescue helicopters called in.
The rescue helicopters landed on the roadway, allowing doctors to team up with paramedics.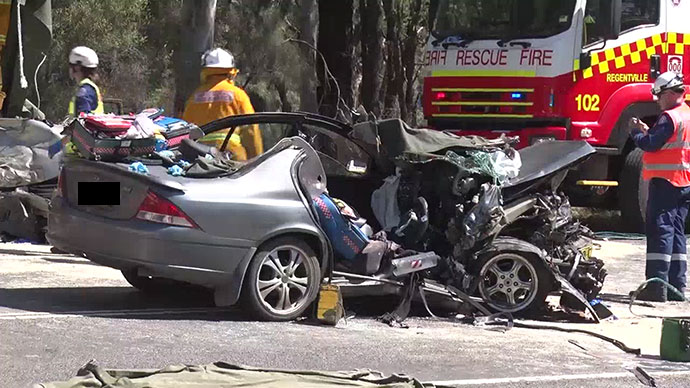 Fire & Rescue NSW crews worked on both cars for over an hour, assisting paramedics in the removal of the drivers.
Both males have sustained injuries to their lower legs along with arm, chest and pelvic injuries.
One driver was airlifted to Royal North Shore Hospital in an induced coma with head and leg injuries. The second driver was also treated on the scene by the helicopter medical team and transported with leg injuries.
Police remain on the scene investigating the incident with The Northern Road currently closed in both directions at Leitch Avenue.