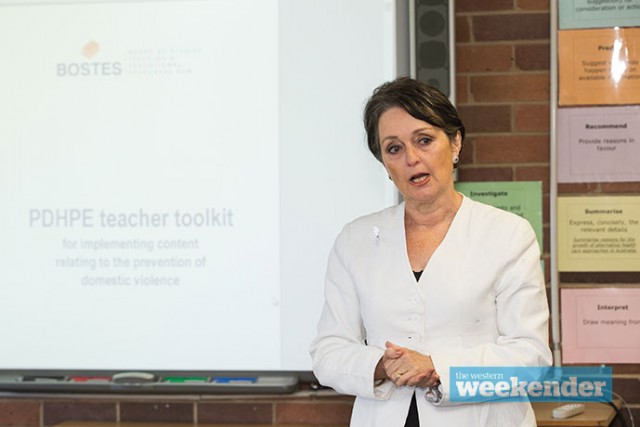 The issue of domestic violence has made its way into our schools.
From Term 1, 2016, NSW students from Years 7 to 10 will be educated on domestic violence as a compulsory part of their PDHPE syllabus.
The Prevention of Domestic Violence Toolkit was launched at Penrith High School on Tuesday by Minister for the Prevention of Domestic Violence and Sexual Assault, Pru Goward and Member for Penrith, Stuart Ayres.
Ms Goward said the toolkit will empower youth by providing them with the knowledge to identify and act on domestic violence.
"It will look at what domestic violence is, what we understand about gender roles, and the coercion and control issues that often are involved in domestic violence issues," she said.
"It will identify what you can do about it, if it's your friend, your own family, a cousin or a family down the road."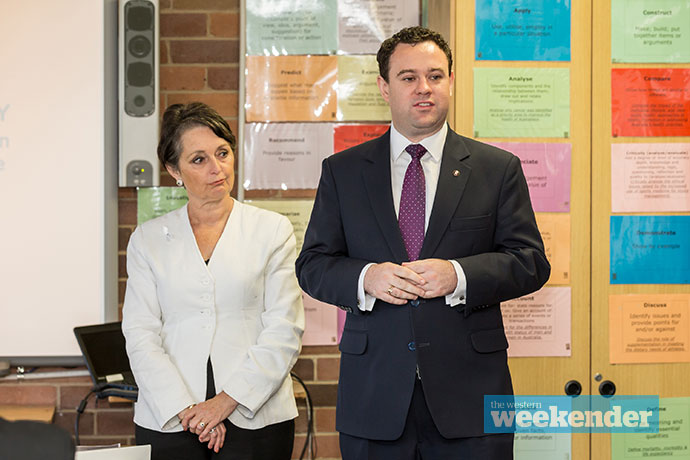 Ms Goward said arming students with this information will help them realise that domestic violence is not an acceptable part of life.
"I'm hopeful that it will mean there will not be another generation of kids growing up in domestic violence families," she said.
"You see generation after generation where domestic violence becomes part of life. We must stop this cycle of abuse."
Speaking to the students, Ms Goward warned them that domestic and family violence is higher in their age group than 18 to 23-year-olds.
Mr Ayres said to students that it's about giving them the strength to talk about domestic violence.
"You represent a group of people who have shown the capacity to change the course and direction that our nation walks," he said.
"Right now we are desperately asking for your help to make sure that we protect women and children, and strengthen families across the country."