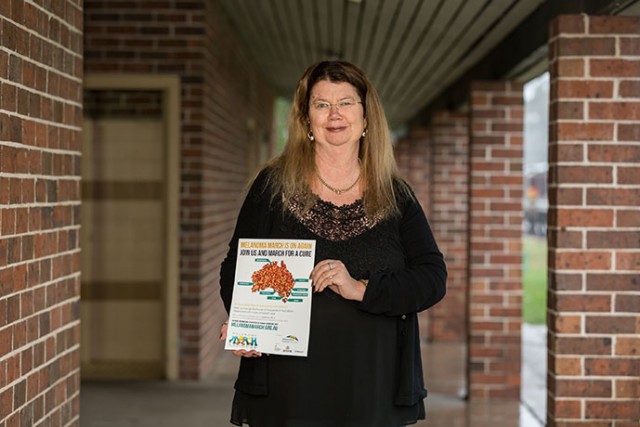 For the first time in Penrith, locals can head to Jamison Park to raise money for melanoma research.
Host of 'March for Melanoma', Debbie Henry, is calling out for people to sign up.
"We have the highest incidence of melanoma in the world – people who have been touched by this disease might be interested in registering for the event," Ms Henry said.
"I'm passionate about this disease and I'd love to stamp it out."
Ms Henry is one of the lucky ones after her melanoma was found early, however both her brother and husband have passed away because of it.
"My husband passed away when our baby was just three-months-old," Ms Henry said.
"A lot of people that are getting melanoma are younger and they're our future, so I really want to help in any way I can to prevent this disease from happening to people."
Participants in the fundraiser will march around Jamison Park for a total of four kilometres.
The event has been successful in other areas such as Wollongong, Picton, Manly and Wagga Wagga, with Ms Henry hoping for at least 300 walkers for the western Sydney event.
"The Melanoma Institute has had success in the last couple of years and if we can continue to help that, then that's a good thing," she said.
"The more walkers we have means we raise more money which is good for Melanoma Institute Australia."
Not held until March 2016, you can sign up now by visiting, http://melanomamarch2016-locations.gofundraise.com.au/cms/western-sydney.