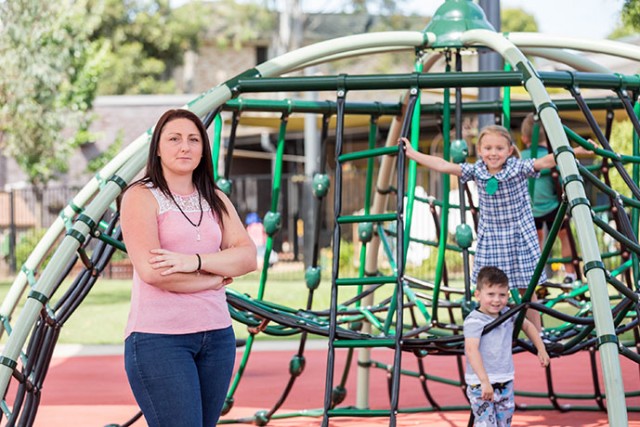 Glenmore Park residents are calling for a water play area for children to be installed in the suburb.
With summer fast approaching, a petition has secured over 500 signatures and asks Penrith City Council to consider implementing the play area.
Mother of three children and resident of Glenmore Park, Jessica Lowe, started the petition in the hope it would gain a following from other locals in the area, saying she didn't hear a response back from Council after she emailed them.
"We spend a lot of time in playgrounds and in summer particularly, it gets really hot," Ms Lowe said.
"There aren't many options for places to take the children and with so many families in Glenmore Park, it would be nice to have a facility like a 'splash pad' near us that is easily accessible."
Ms Lowe said the closest water parks are in Blacktown, Werrington or Thornton.
In good news for Ms Lowe and other residents, Penrith City Council told the Weekender there are plans to build more water splash parks in the area, with no finish date specified as yet.
"There are currently two splash pads in the City with a third and fourth on the way," a Council spokesperson said.
"Council has constructed a splash pad with shade at Werrington Lake with the second located at Thornton, currently managed and maintained by the developers, but it will be handed over to Council in the near future."
Council also has plans to install a splash pad in Pacific and Phoenix Reserve in Erskine Park at this stage.
Investigation will begin shortly into a water play facility in each Council ward.
"Glenmore Park would be considered along with other areas in South Ward, however, no funding has been identified as yet," the spokesperson said.
"Overall, we are putting a strong focus into upgrading our playgrounds with Council recently upgrading a playground at Tench Reserve as well as the playground at Ched Towns Reserve."
Ms Lowe said she hopes the 'splash pad' for Glenmore Park won't be too far off.
"If everyone went to the same water play areas that are currently in the Penrith area, there wouldn't be enough space – I just hope these plans for Glenmore Park won't be too far off from being put into action," she said.
To view the petition you can visit www.change.org/p/penrith-city-council-water-play-area-in-glenmore-park.