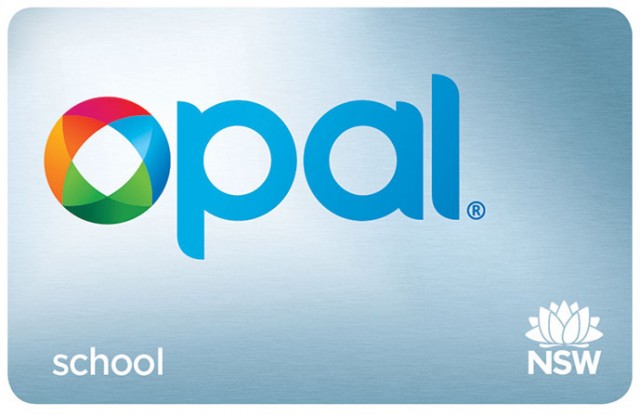 More than 420,000 school students will be provided with an Opal card at the start of the 2016 school year so they can travel for free between home and school while accessing the ease and simplicity of the Opal electronic ticketing system.
It signals the end of the traditional 'bus pass' that has been part of school life for decades.
Minister for Transport and Infrastructure Andrew Constance and Minister for Education Adrian Piccoli announced that parents and students will be able to apply for a School Opal card and get information about the card from next week.
"More than 4 million Opal cards are already in use and now we're expanding Opal to give school students the same kind of convenience from the start of the 2016 school year," Mr Constance said.
Mr Piccoli described the news as a win for school kids and families, with the travel program providing more than $550 million to fund 80 million school trips each year.
"School travel assistance gets students from Kindergarten to year 12 to and from home safely and keeps cars off the road at busy peak periods," Mr Piccoli said.
The School Opal card will be for travel within the Opal footprint covering schools and students travelling on public transport across Sydney, the Blue Mountains, Central Coast, Hunter, Illawarra and Southern Highlands.
"We have more than 2,000 schools from the Public, Catholic and Independent sectors in the metropolitan and outer metropolitan areas whose students will be able to use an Opal card on trains, buses and ferries to get from home to school," Mr Piccoli said.
"To make it easier for families, students who have a paper school pass this year will automatically be issued with an Opal card at their school from the start of term in 2016."
Some parents and students will need to apply online for their School Opal card, which will be delivered in 2016. This includes parents who have children starting at kindergarten, moving from Year 2 to 3, starting high school, changing school or changing their address next year.
Parents and students who need to apply for a School Opal card can go to the website transportnsw.info/school-students from Monday, November 2.