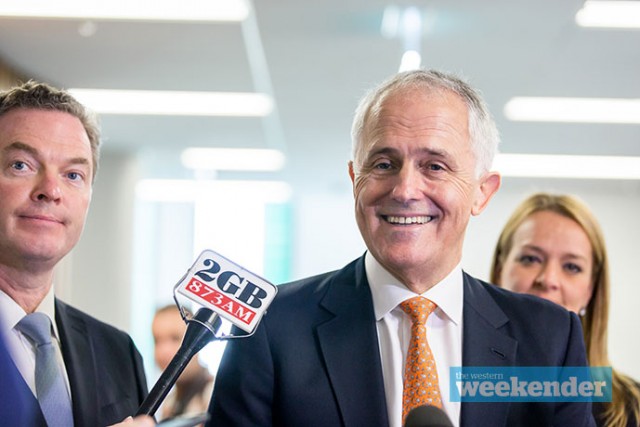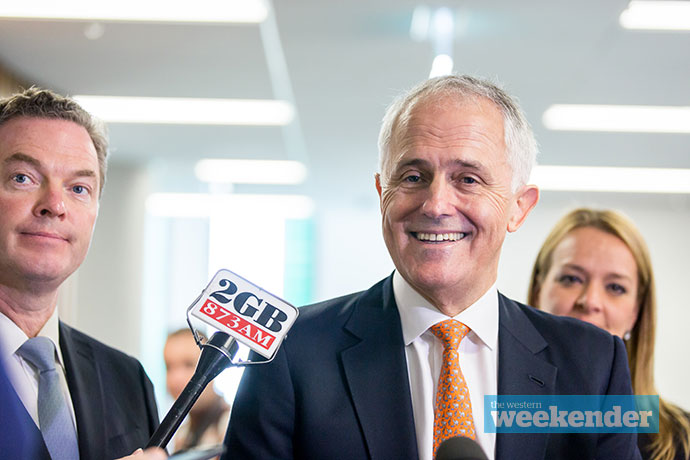 Prime Minister Malcolm Turnbull has made his first visit to Lindsay since becoming Prime Minister last month.
Mr Turnbull caught a train to Penrith with senior minister Christopher Pyne this morning before visiting Western Sydney University (WSU).
After walking through the recently renamed university, Mr Turnbull and Mr Pyne attended an innovation roundtable with representatives from across Australia's innovation system.
Government attendees included Cabinet Secretary Arthur Sinodinos, Assistant Minister for Science Karen Andrews, Assistant Minister for Innovation Wyatt Roy and Lindsay MP Fiona Scott.
The discussion is an opportunity for the Government to discuss with the relevant sectors how Australia can become a more productive, more technologically sophisticated and more innovative country.
Attendees include a mix of representatives from university and research sectors, venture capital and startup accelerators and incubators, and entrepreneurs and industry.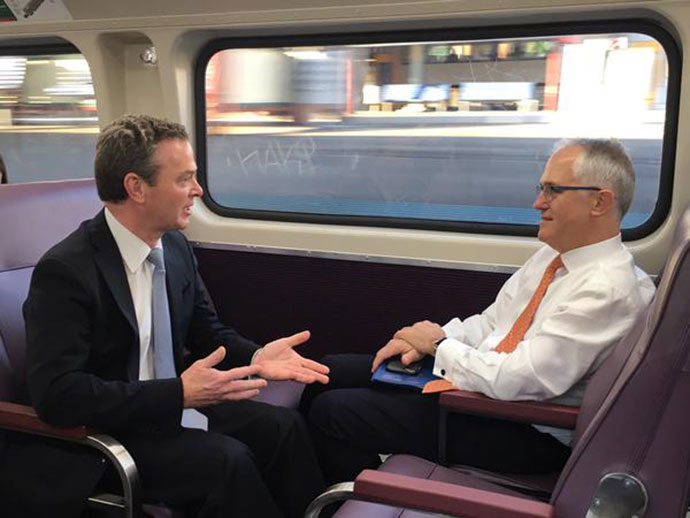 Mr Turnbull was very impressed with WSU.
"The work that is going on here, at the University of Western Sydney, here at the launch pad, is absolutely critical to not only the future of western Sydney, but to the future of the whole nation," he said.
"If we are going to remain a high wage, generous social welfare net, prosperous economy, then we have to be more competitive, more productive, more innovative, more technologically sophisticated.
"I know Australians, particularly those here in western Sydney who we've just been talking with, are extremely imaginative and confident.
"There are enormous opportunities and here in Werrington we are seeing them coming to life with new technologies, new ideas and lots of jobs in western Sydney."