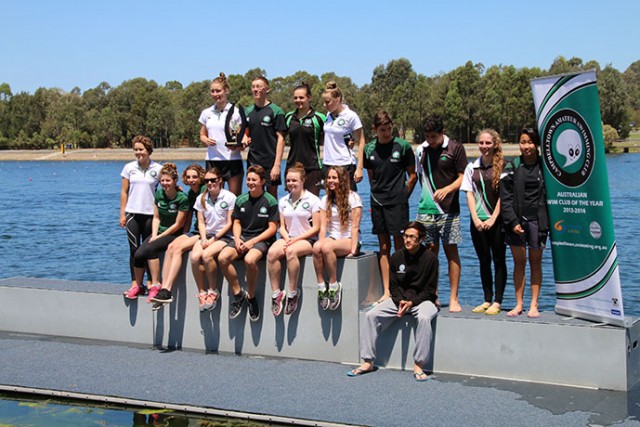 Over 300 swimmers from clubs all over NSW turned out in force last Saturday for the
inaugural Nutrition Station Open Water Swim at Sydney International Regatta Centre,
Penrith.
Made up of two events, a 2.5km and a 5km swim, the competition was fierce with 346 entries in total.
The weather ensured the perfect racing conditions, a crisp start turned into a sunny
day with no wind.
Matthew Galea from Blacktown City Swim Club placed 1st in the 2.5km Boys event, with Pia Lenarduzzi from Carlile Swim Club taking out the 2.5km Girls event.
Jarrod Poort from Wests Illawarra Aquatic Swim Club – a London Olympian who was
Australia's highest ranked male in the 5km at the world swimming championships in Kazan Russia back in August – claimed victory in the Mens 5km event, with Samantha Watts from Aquablitz Toongabbie taking out the 5km Womens event.
The top point scoring club, taking out the $1000 prize money and trophy, were
Campbelltown Swim Club.
"We are thrilled with the calibre and number of swimmers who have gotten involved in this event, and are encouraged that this will be a great annual event for our region from now on," said Race Organiser Alan Bentley.