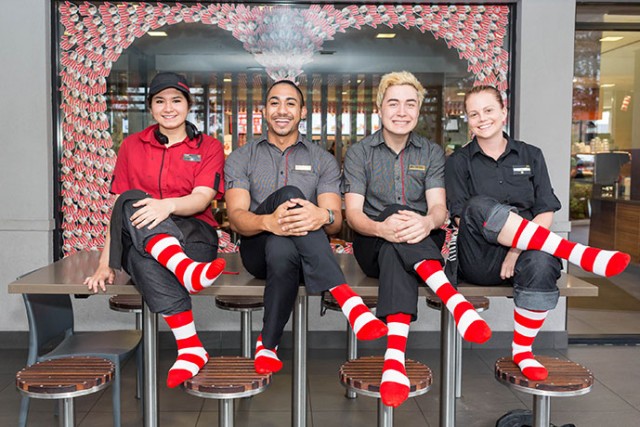 Locals can be part of one of the biggest charity events in the world, by rocking their new Ronald McDonald socks this McHappy Day.
The long, red and white stripy socks are available for the first time this year, for McHappy Day's 25th anniversary this Saturday, October 17.
McDonald's Glenmore Park, Penrith, Penrith Leagues, Penrith Plaza, St Marys Village and Werrington licensee, Ian Garton, said proceeds from sales will go towards Ronald McDonald House Charities (RMHC).
"The funky new $3 Ronald Socks are a great addition to raise funds and is a fun little way for Penrith residents to be able to support the families of seriously ill children," he said.
This year's record-breaking goal equates to providing 25,000 nights worth of beds for families across Australia's 16 Ronald McDonald Houses.
"RMHC's programs help over 25,000 families each year, but there are many more families that need our help," Mr Garton said.
"Our crew here at Macca's will definitely be sporting the socks and we'd like to encourage everyone to join us."
Frank Meduri, licensee of McDonald's Cambridge Gardens, St Marys North and North Penrith, said there is a lot of pressure on families who have a child with a serious illness.
"For those families who have to attend a hospital hundreds of kilometres away from their home, Ronald McDonald Houses not only provide a warm and inviting home away from home, but somewhere where they can keep their family together and not have to worry about where they are staying each night," he said.
"Collectively, we can help McHappy Day provide another 25,000 nights' accommodation for families in need."
One of Australia's favourite musicians, Ricki-Lee, has been announced as this year's Ambassador for McHappy Day.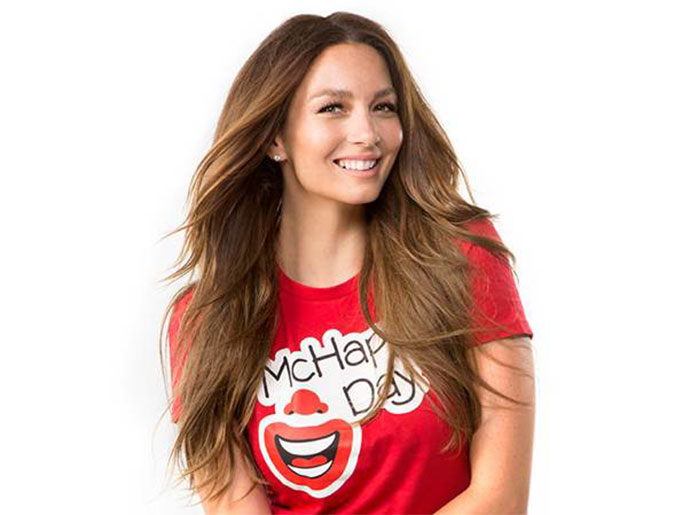 She has had a long and close association with RMHC since she participated in her first ever charity activity – visiting the families at a Ronald McDonald House in Sydney in 2004 when she was on 'Australian Idol'.
"When I first visited the kids and their families at a House back in 2004, it was both heartbreaking and heartwarming at the same time," she said.
"What they are going through every day is something no one should have to go through."
Apart from the socks, residents can also support by buying, signing and displaying a $1
Helping Hand at their local restaurant, buying a Big Mac, or donating online via www.rmhc.org.au/mchappyday.
Every McDonald's restaurant in Australia is involved in McHappy Day.