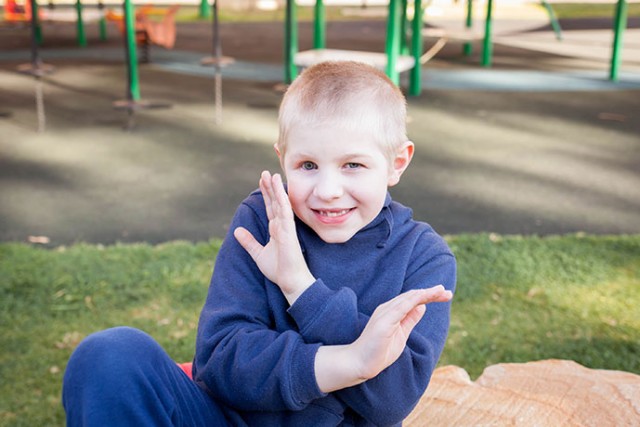 Eight-year-old Malachi Anderton is just one of many young children who have suffered with different forms of childhood cancer.
Malachi, who attends Werrington Public School, was diagnosed with a rare form of cancer, Bilateral Retinoblastoma, which affects the eye, when he was just two-years-old.
With September being Childhood Cancer Awareness Month, Malachi's parents, Garry and Stephanie, want to share Malachi's story in the hope their situation will create awareness to other parents.
"We noticed there was a white cloud in Malachi's eye and it looked a little bit dilated – this is when we knew something wasn't right," Mr Anderton said.
"We wanted to push to get it properly checked and after one specialist turned us away, we went to another. They wanted to find out what was happening and after a few tests, we got the news we didn't want to hear – Malachi had a tumour in his eye."
Bilateral Retinoblastoma is a genetic form of cancer, with Malachi now having a 50 per cent chance of passing it on to one of his children in the future.
"It was hard and really frustrating but it made us aware of how life can be taken for granted," Mr Anderton said.
"We knew how bad the treatment can be for cancer which was concerning to us when we thought about what our son was going to go through but I encouraged my wife to just take each step as it came."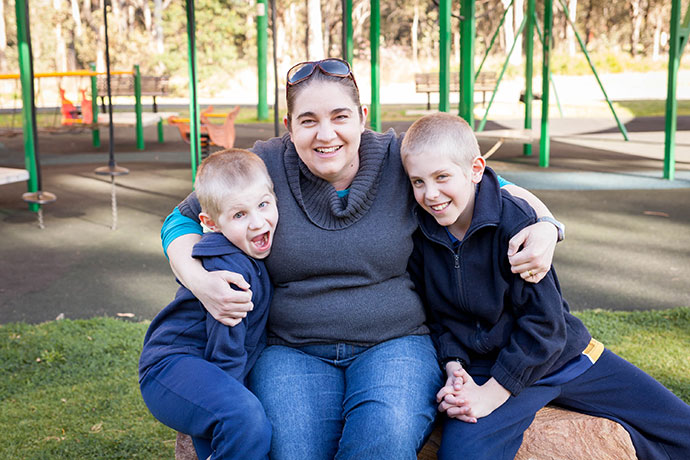 If Malachi's cancer spread, there was the dangerous and very real potential that it would reach the optic nerve, allowing it to get to the brain.
After having his tumour removed, going through chemotherapy and regular check-ups every two to three weeks, the decision was made to remove Malachi's eye when the seeds that the tumour left behind began to grow.
Malachi now has a prosthetic eye and at eight-years-old, it is very unlikely his other eye will be affected at all.
Mr Anderton is warning parents to get their children checked for any symptoms that may pop up of any kind.
"If your child has an unexplained pain, make sure you get it checked, and keep checking it until you get a definitive answer," he said.
A child cancer survivor has a much larger chance of developing another cancer later on in life.
– Jade Aliprandi